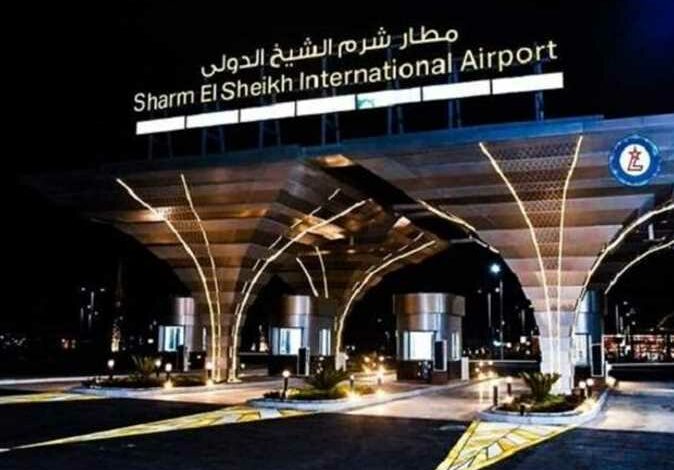 The Hurghada and Sharm el-Sheikh international airports recorded the highest operating rate in Egyptian tourist airports for the first half of 2023.
The Hurghada International Airport received nearly 3.2 million passengers on board a total of 22,000 flights, an increase of 30.5 percent compared to the corresponding period in 2022.
The Sharm el-Sheikh International Airport received 2,250,000 passengers, on board a total of 16,000 flights, an increase of 28 percent compared to last year.
It received 4,000 guests of the annual conference of the African Development Bank Group, from about 81 countries.
Guests included senior African businessmen and development partners.
The Sharm el-Sheikh Airport was ranked among the best airports in Africa in terms of services provided to tourists, according to the annual ACI World report, on the performance of the aviation industry in Africa during the year 2022.
The Hurghada International Airport ranked fifth among the first ten African airports in terms of the number of passengers, according to  ACI World.
A new passenger terminal to serve international and domestic flights is currently under construction at the airport, with a capacity to accommodate 7.5 million passengers annually, so that the airport's capacity will become 13 million passengers annually.
A new runway for aircraft with a length of four km is currently also under construction parallel to the current runway to serve the latest aircraft.
The Hurghada International Airport has recently renewed its ISO 9001-2015 accreditation certificate.
Recovering tourism
The operating schedules for arrival flights at Hurghada International Airport in the Red Sea Governorate recorded earlier in October the highest arrival rate since about six months, by receiving 112 regular and charter flights from various European airports carrying about 17,000 European tourists.
Back in April, the Hurghada International Airport saw the highest increase in the number of European flights since the start of the Russian war on Ukraine.
According to the announced operating schedules, the airport received 127 flights with an average of 20,000 European tourists spending their vacations in the tourist resorts of the Red Sea.
Under the title "Best places to go for fall: A dozen cool spots around the world," the famous US website, CNN Travel, published a report in which it listed Egypt among the top 12 tourist destinations to travel to around the world in the fall 2022.
Moreover, Egypt ranked the second most popular foreign destination for Russian tourists in early August with 345,700 trips, and the UAE third with 345,400 trips.
In July, Travel Awaits, a website specializing in tourism and travel affairs, also published  a report where Egypt was ranked ninth among 17 most popular tourist destinations for travelers around the world in 2023, according to travel reservations by international tour operators.
The website described the Egyptian tourist destination as one of the best tourist destinations for having prominent tourist attractions combining culture, history, distinguished geographical location, entertainment and various marine activities.