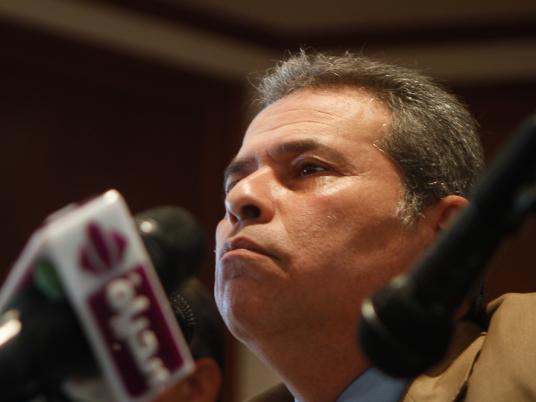 "I have nothing to do with the Masr al-Youm program, Faraeen channel or any other media work. I am just an MP," said controversial media host and elected MP Tawfik Okasha in an interview on Monday with Hayat al-Dardiry on Faraeen channel.
Okasha said he submitted his resignation to the channel's management and it was accepted.
Okasha said he also submitted his resignation to Maspero's head of the news sector Safaa Hegazy, adding that he had been working for 25 years with Maspero.
Okasha has criticized a proposed pro-state coalition within the House of Representatives, saying that the proposition of the bloc is evidence that the country is still "run by security, and an un-innovative mentality".
For the Love of Egypt, an electoral alliance that acquired all of the 120 seats allocated for list-based competition, had declared plans to form the Coalition to Support the Egyptian State. Since the declaration, political parties had voiced suspicion of the bloc's goals and the extent to which it could affect their decision-making within the House of Representatives.
"Security (apparatuses) is the chief financier of the FLE coalition through businessmen," Okasha, a longtime and fervent backer of President Abdel Fattah al-Sisi, told ONTV satellite channel in an interview late Sunday.
"More than 140 MPs have told me security was contacting them and asking them to attend the coalition's meetings," said Okasha.
Okasha has been the subject of activists' ridicule since the 2011 uprising for his abnormal political analyses.
Edited translation from Al-Masry Al-Youm