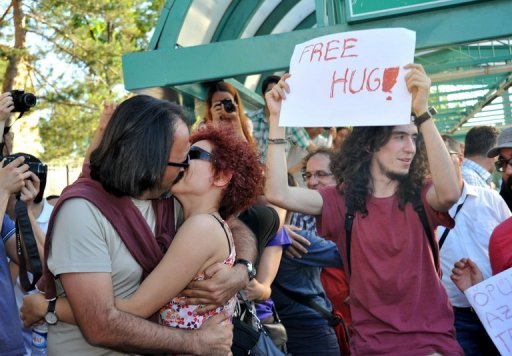 Turkish President Tayyip Erdogan said in an interview with Russia's TASS news agency published on Monday he wanted to reset relations with Russia from a clean slate and restart cooperation in a range of sectors.
Erdogan was speaking on the eve of a meeting with President Vladimir Putin in St Petersburg intended to end a period of high tension after Turkey downed a Russian fighter jet near the Syrian border last November. Russia imposed trade sanctions on Turkey and the number of Russian tourists visiting the country fell by 87 percent in the first half of 2016.
As Turkey's relations with Europe and the United States are strained by the fallout from its failed coup, Erdogan may be hoping his trip to Russia will give the West pause for thought.
Erdogan, in his TASS interview, repeatedly referred to Putin as "dear" or "respected" Vladimir and called him a friend.
"This visit strikes me as a new milepost in our bilateral relations, starting again from a clean slate," Erdogan told TASS.
"A new page will be opened in Russo-Tukish ties. This new page will include military, economic and cultural cooperation."