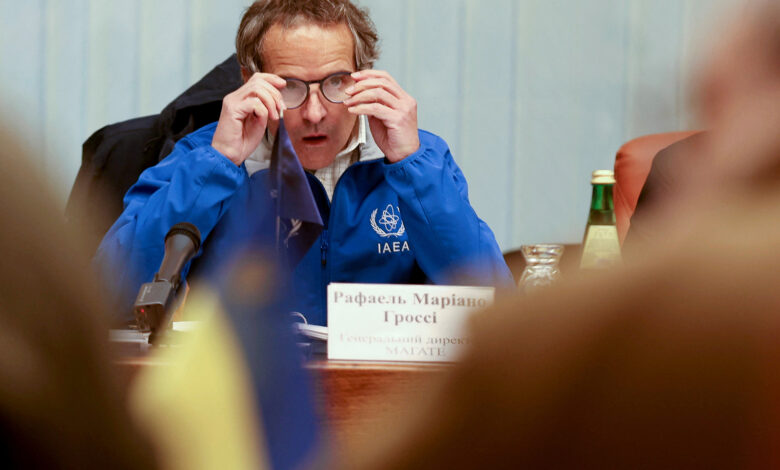 The head of the International Atomic Energy Agency on Monday visited the South Ukraine Nuclear Power Plant to mark the permanent presence of the UN nuclear watchdog at the site.
The head of the agency is in Ukraine this week to "establish a continuous presence of nuclear safety and security experts at all the country's nuclear power facilities," the IAEA previously announced.
"Now we are setting this permanent presence here," Rafael Mariano Grossi said in a video posted to his Twitter account. "I think it is highly symbolic that we start this cold evening here, but with a warm spirit and with great determination."
While the Russian-controlled Zaporizhzhia nuclear plant already has IAEA team members on location, experts will also be stationed at the Khmelnitsky nuclear power plant in western Ukraine in "the coming days," the IAEA said in a statement on Saturday, ahead of the director's visit.
Grossi will also visit the Rivne Nuclear Power Plant, as well as Chernobyl. Two IAEA members are expected to be posted at each site, the watchdog said.