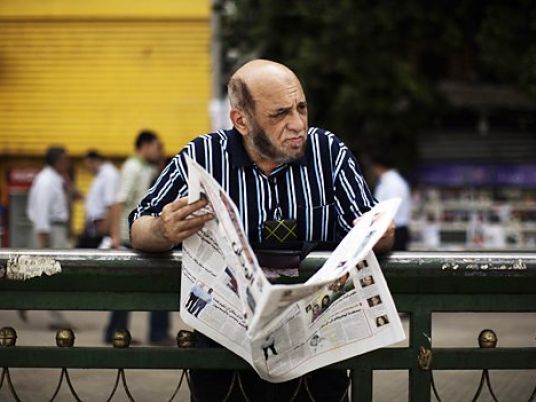 About 14.5 million people in Egypt were illiterate in 2015, of which 9.3 million were females, the Central Agency for Public Mobilization and Statistics (CAPMAS) said in a report to mark World Literacy Day, celebrated on September 8.
The illiteracy rate in the 15-24 age category was 6.6 percent, compared to 59.4 percent among those over 60 years old, giving a positive indication of significantly decreased illiteracy rates in the future, said the report.
Among residents of urban communities, illiteracy in the over-10 age category was measured at 13.9 percent, compared to 26.2 percent in rural communities.
In rural areas, the illiteracy rate among females was 34.5 percent, compared to 17.9 percent in urban communities. It amounted to 18.3 percent among males in rural areas, compared to 10.1 percent in urban community.
Illiteracy rates were also summarized according to cities and governorates: Cairo was 14.9 percent; Alexandria 12.3 percent; Port Said 6.4 percent; Baheira 25.5 percent; Kafr al-Sheikh 23.7 percent; Sharqiya 20.5 percent; Minya 32.1 percent: Sohag 31.4 percent; Beni Suef 29.6 percent; Fayoum 28.7 percent; Aswan 14.5 percent; the Red Sea 6.3 percent; and the New Valley 8.2 percent.
The illiteracy rate stood at 19.9 percent among employed citizens, according to the report.
Edited translation from Al-Masry Al-Youm