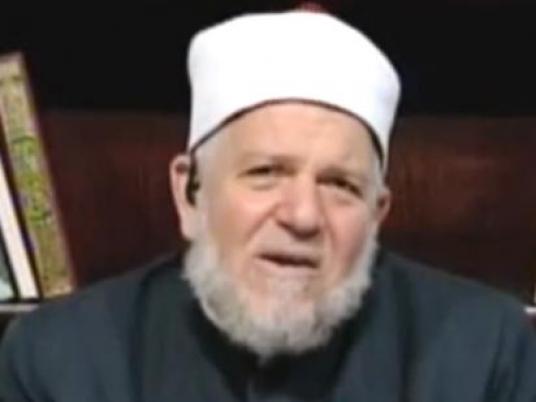 Dozens of mosque imams protested in front of the Ministry of Religious Endowments on Wednesday to reject the policies of minister Talaat Afify, accusing him of Brotherhoodiziing the ministry.
The protesting imams called for granting immunity to imams and canceling steps aimed at Brotherhoodizing mosques and marginalizing imams.
The Endowments Ministry is the government entity in charge of appointing imams at state-owned mosques, which total 106,000. It also manages Islamic centers and examines some jurisprudential issues and issues opinions on them.
Mosque preachers have been voicing fears that radical religious currents, such as Salafism, may be undermining the role of state-appointed imams. Salafis exert power through satellite channels where extremist ideas, different from the moderate ideas disseminated by Al-Azhar–the biggest Sunni institution in the world–are widely distributed.
Imams also fear the Muslim Brotherhood will use mosques for electoral publicity.
The protest comes one day after Afify held a press conference where he responded to accusations of dismissing competent people and replacing them with others with no clear justification.
"I did not choose to get appointed as minister. The position sought me. I want to take positive steps to serve the mosque and imam," Afify said.
He added that belonging to the Brotherhood or being a Salafi is not an accusation or insult.
"We give priority to competence over affiliation, and in so doing we deal with God. News published in this regard does not warrant an answer."
In a statement distributed at the press conference, the ministry said it is subjected to a smear campaign, saying reporters and media professional with different affiliations are behind it.
Edited translation from Al-Masry Al-Youm