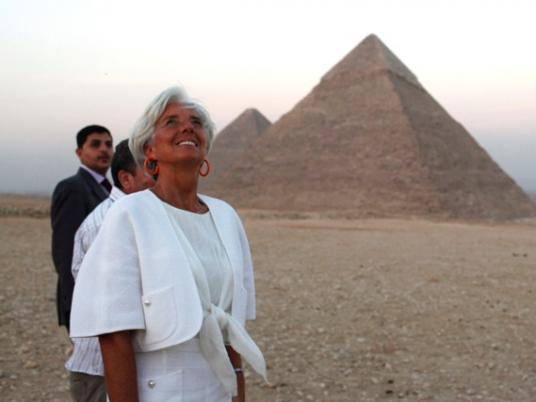 An International Monetary Fund delegation is due to arrive in Cairo on Sunday to renew discussions regarding economic reforms, said IMF deputy spokesperson William Murray on Thursday.
The IMF is committed to supporting the reform program prepared by Prime Minister Hesham Qandil that is intended to address economic, financial and social challenges, Murray asserted.
Last November Egypt signed an initial agreement with the IMF for a US$4.8 billion loan, but since then negotiations have been stymied in the midst of ongoing political instability.
Last year, Egypt drew up a 22-month long economic program that included the controversial removal of several subsidies in an attempt to curry favor with the IMF.
In February, the Cabinet amended the program at the fund's request, aiming to strengthen the country's foreign reserves to reach US$19 billion by the end of June, and to US$22.5 billion in the 2013-2014 fiscal year.
Egypt needs the IMF loan and funds from other international donors to bridge a budget deficit that could reach LE180 billion this fiscal year. However, the state recently rejected the IMF's offer for an emergency US$750 million loan.
Edited translation from MENA