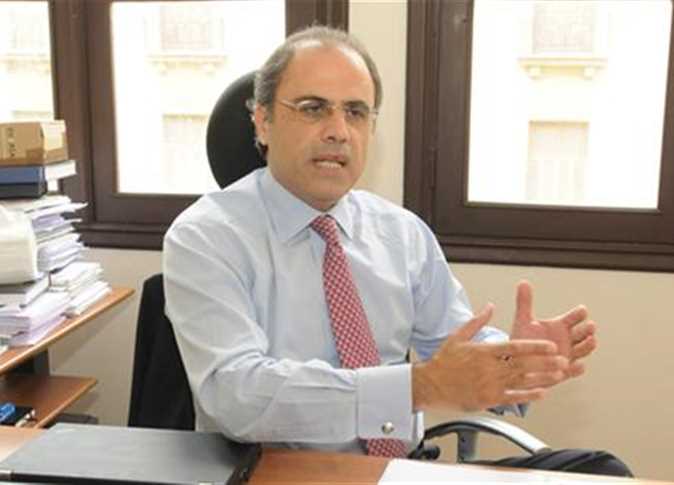 Director of the Middle East and Central Asia Department at the International Monetary Fund (IMF) Jihad Azour expects Egypt's economic growth rate in 2018 to be "good" at around 5%, higher than previously expected.
The reform program adopted by Egypt achieved positive results in its first year, Azour said on the sidelines of "Opportunity for All: Promoting Growth, Jobs, and Inclusiveness in the Arab World," conference held in Morocco on Tuesday.
He explained that the economic reform program contributed to the improvement of the financial situation significantly by raising foreign exchange reserves, addressed the chronic problem faced by the foreign exchange market, increased investment and capital flows, and improved the sovereign rating of Egypt.
Azour said that the expectations for inflation indicators are also good after it has now fallen to 22%, and is expected to reach 12% by the end of this year. He described this as a key economic objective because inflation plays two negative roles, which are; creating a state of instability, and a "masked tax" paid by all citizens.
With regard to the challenges that Egypt is going to continue to face this year, the IMF official said that continuing the reform approach in Egypt is the main challenge, so that the public feels that the suffering felt has a positive reflection on their life, and the most important thing is to find employment.
Azour summarized the challenges as three things: to continue to achieve a rate of growth that allows the creation of jobs, especially that there is a need to provide 700,000 new jobs annually, and to face rising prices.
He explained that the third challenge is to give the private sector a greater chance to be the engine of growth, especially that the public sector, which remained the first employee in many Arab countries is now unable to create jobs.
Azour noted that the Central Bank of Egypt (CBE) succeeded in taking measures that contributed to the gradual reduction of inflation. He expected that there will be a bigger decrease in the budget deficit this year compared to last year.
He stressed the importance of Egypt restoring its significant economic role in the region in order to benefit from the improvement in the global economy by increasing export growth and attracting more investments.
Edited translation from MENA