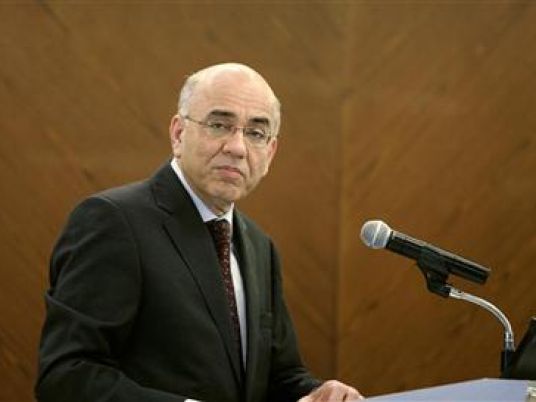 The International Monetary Fund's initial loan payment to Egypt will be about $2.5 billion, a senior IMF official said on Friday, adding that he hoped to secure board approval for the program within the next month.
Masood Ahmed, director of the IMF's Middle East department, said that the $12 billion loan program would contain conditions that include reducing Egypt's budget deficit and making its currency exchange rate system more market-driven.
The IMF and Egyptian authorities were "making good progress" on talks with China, Saudi Arabia and some G7 countries to provide about $5 billion to $6 billion in additional bilateral financing needed for the program's first year.
"What I can say today is that we're making very good progress on that and I'm hopeful that we will be able to be in position to firm up these financing pledges in the coming weeks. I'm hopeful by the end of this month, early next month, we can be in a position then to go to the IMF board with a program," Ahmed said at a news conference.
Ahmed confirmed the IMF would not be making a final announcement on the program during the course of the IMF's annual meetings.
Egypt's economy has been struggling since an uprising in 2011 ushered in political instability that drove away tourists and foreign investors, major earners of foreign currency.
As part of a reform program that formed the basis of a $12 billion, three-year loan agreed with the IMF, Egypt approved a long-awaited value-added-tax of 13 percent.
The IMF also wants Egypt to focus monetary policy on easing the chronic dollar shortage and reduce inflation to single digits.
Ahmed said while Egypt's economy was strong, it faced many challenges, including stabilizing the macro-economy by containing the budget deficit, bringing down debt levels and "getting rid of the imbalance in the foreign exchange market and moving to a foreign exchange system which is going to be more flexible when the price of foreign exchange is determined by supply and demand."