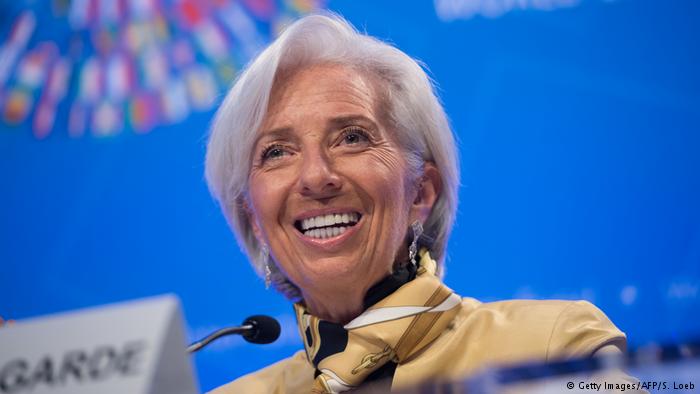 The IMF is calling on wealthier countries to limit potential safe havens for dirty money. Meanwhile, the World Bank has approved a large increase in lending capacity.
The International Monetary Fund (IMF) announced new guidelines Sunday aimed at systematically addressing corruption and its impact on economic growth in all 189 of its member states. The announcement came at the IMF's and World Bank's spring meeting in Washington.
The new policy also addresses how wealthy countries contribute to corruption in developing nations by failing to prevent bribery and money laundering and by allowing anonymous corporate ownership.
"We know that corruption hurts the poor, hinders economic opportunity and social mobility, undermines trust in institutions and causes social cohesion to unravel," IMF Managing Director Christine Lagarde wrote in a lengthy statement.