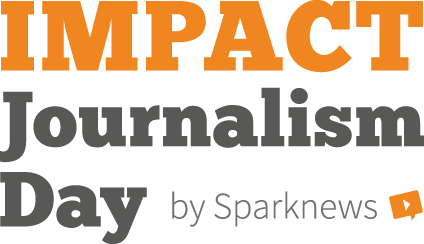 In an effort to address the mounting environmental and societal challenges that face the world, 50 of the world's leading newspapers including Egypt Independent will shed light on 60 social innovators on June 26 who have come up with innovative, beneficial solutions for better access to health and education, respect for the environment, good nutrition, sustainable energy.
This is where the idea of Impact Journalism Day was born 5 years ago, drawing a special attention to more than 350 "solutions", or projects and reaching 100 million readers globally every year.
To extend the impact of this fifth edition this year, newspapers have been working with the support of well-known influential parties as well as large international organisations.
50 of the world's leading newspapers (USA Today (USA), Asahi Shimbun (Japan), Le Figaro (France), AJ+ (International), The Hindu (India), City Press (South Africa), Folha de Sao Paulo (Brazil), El Pais (Spain), The i (UK), La Nación (Argentina), etc.) will simultaneously publish 60 articles on little-known men and women who devise and develop sustainable solutions for the major global challenges as defined by the UN.
Founder and organiser of this unique awareness-building project Sparknews hopes to reach the public all over the world, and to awaken the creativity, optimism and urge individuals to play a vital role for creating a better future.
Created in 2012 by Christian de Boisredon, Sparknews is a social enterprise with the mission of developing initiatives which have a positive impact on society and the environment.
These ordinary men and women show us with their work and commitment that change is both possible and accessible. On their own scales, they have found ways to develop sustainable solutions for the issues affecting their everyday lives.
These solutions then provide sources of possible inspiration for neighbouring populations who face similar difficulties.
The newspapers, often condemned for their negative approach to news stories, come here to act as scouts for promising solutions as well as diffusors for these inspiring stories.
The work is carried out in collaboration with artists, politicians, leaders of institutions and major corporations, all of whom share the same conviction. A better world can only be built together: consumers, craftspeople, farmers, industry workers, families, politicians, business people, engineers.
The program is also an effective learning tool, with a clear presentation of every global issue (the UN's goals for sustainable development), including key facts and figures, as well as the innovative solutions which leave us better prepared for facing these major issues.
This program is also a powerful tool for encouraging the reproduction of solutions in the different media partner countries. Since its creation 5 years ago, Impact Journalism Day has shone the light on more than 350 "solutions", or projects.
Find out more
Further information can be found on www.impactjournalismday.com
All the newspapers working in the group: http://impactjournalismday/partners/
Visit the platform and all the ambassadors from the manifesto on www.sharestoriesofchange.org