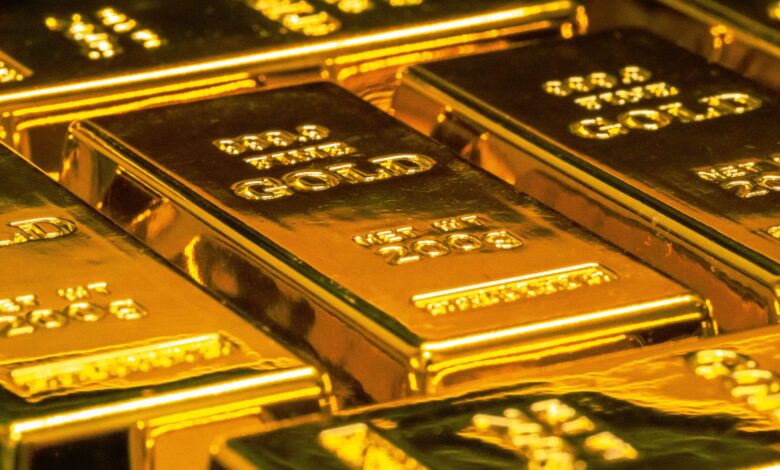 Gold imported from abroad can be sold in the local market at the same price as local gold, said the head of the General Division of Gold at the Federation of Chambers of Commerce Hani Milad.
Milad explained, during a Wednesday phone call on the Sada al-Balad channel, that most Arabian Gulf countries deal in 21 karat gold like Egypt, while Europe and the US use the 14 karat, and sometimes less karat categories of gold.
Although the presence of a stamp on the gold imported from abroad makes it easier to know the type of karat, gold traders in Egypt do not depend on the stamp of gold received from abroad and can determine the karat in several ways, he added.
Milad suggested that gold be imported from abroad with a purchase invoice.
He advised Egyptian expatriates to bring in gold bullion from abroad because it does not have charging fees, adding that the global price of gold globally has reached US$1,970, which caused the decline of gold prices in the Egyptian market.
The Egyptian government approved a decision cancelling customs fees, except for VAT, on gold imported by Egyptian expatriates for a period of six months.
The Ministry of Supply proposed an initiative to exempt Egyptians coming to Egypt from fees when they buy gold from abroad.
Under the initiative, any Egyptian coming from abroad is exempt from fees imposed on between 100 and 150 grams of gold, which is equivalent to three gold bars weighing 50 grams per bar.
The proposal, put forward by Minister of Supply and Internal Trade Ali al-Moselhy, was due to a shortage in the gold in the Egyptian market, explained the Advisor to the Minister of Supply for Gold Affairs Nagy Farag.
The proposal aims to find a mechanism to provide gold supplies in the Egyptian market in order to stabilize prices, he added.