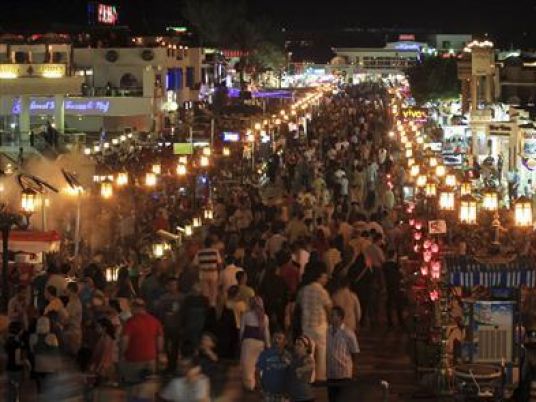 Incoming tourists to Egypt are expected to decrease by 15 percent from losses expected to occur as result of suspending visas given to foreign individual tourists at the airport, according to Egyptian Tourism Federation Chief Elhamy al-Zayyat.
Starting 15 May individual tourists arriving in Egypt will be required to apply for a visa at an Egyptian consulate before their arrival at the airport, according to Tourism Ministry press statement.
Speaking to Al-Masry Al-Youm on Thursday, Zayyat said he received many phone calls from international media channels "inquiring about the decision in Egypt." He warned against impact of the decision that could affect inbound tourism.
He also said he received indications from businessmen working in field of coastal tourism adding, "they confirm that the sector will be affected as 15 percent of the inbound tourism comes through electronic tourism, which will be halted if the new decision is applied. Moreover, there will be 5-10 percent loss of individual tourists."
Ehab Moussa, founder of tourism support coalition, said the decision was tackled in foreign media before the local media in Egypt, adding that it deprived Egypt from shares of the flow of tourism, which was affected by the terrorist incident in Tunisia.
At least 21 persons were killed, other 47 were injured in an attack targeting tourists at a museum in Tunisia on Wednesday.
"The decision, if applied, will deprive the tourist sector from big part of the anticipated tourism flow, especially since Egypt has several competitors in summer," Moussa said calling for necessity to consider the harms resulting from the decision on the sector, which has been suffering over the past few years.
Edited translation from Al-Masry Al-Youm