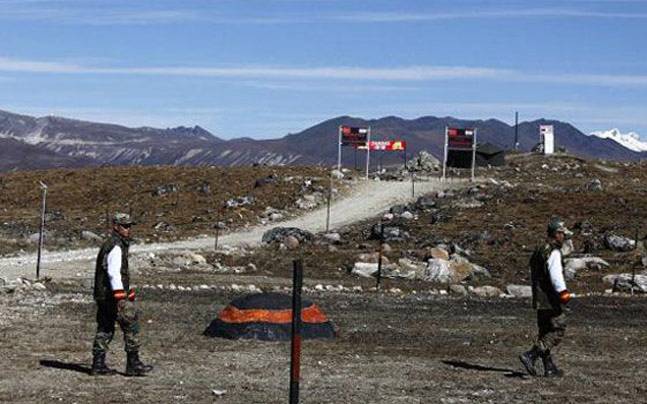 India and China have agreed to pull back their troops from a face-off in the high Himalayas where China, India and Bhutan meet, signaling a thaw in their months-long standoff, India's government said Monday.
India's Ministry of External Affairs said India and China have had diplomatic exchanges in recent weeks over the situation on Doklam plateau in the eastern Himalayas.
"During these communications, we were able to express our views and convey our concerns and interests," the ministry said in a statement.
India said both sides had agreed and have begun the process to withdraw their troops from Doklam.
The confrontation that began in June when Indian troops moved in to stop China from constructing a road in the Doklam region in Bhutan was the worst in decades.
The breakthrough in the situation comes just weeks before Indian Prime Minister Narendra Modi was to travel to China for meeting of the BRICS leaders next month. The BRICS grouping comprises Brazil, Russia, India, China and South Africa.
During the last nearly three-month long face-off, India had insisted that the impasse would be resolved through diplomatic talks, while China demanded that India withdraw its troops from Doklam before any talks could take place.
The Doklam plateau is disputed between China and Bhutan. The area, is also popularly referred to by Indians as the "Chicken neck" — a narrow corridor that links mainland India with its remote northeastern states.
New Delhi's concerns about the Chinese presence in Doklam stemmed from fears that if China was able to block the corridor, it would isolate India's northeast from the rest of the country.