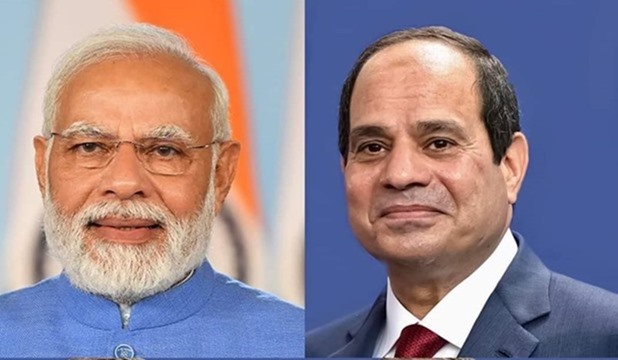 Prime Minister Narendra Modi says thanks to the wise and successful leadership of Egyptian President Abdel Fattah al-Sisi, cooperation with Egypt has become stronger over the past few years.
Speaking at a joint press conference with visiting Egyptian President Sisi earlier Wednesday, Modi said Egypt is the guest of honor in the G20 Summit, which is chaired and hosted by India.
He told reporters that relations and trade exchange with Egypt have been lasting over thousands of years despite global changes.