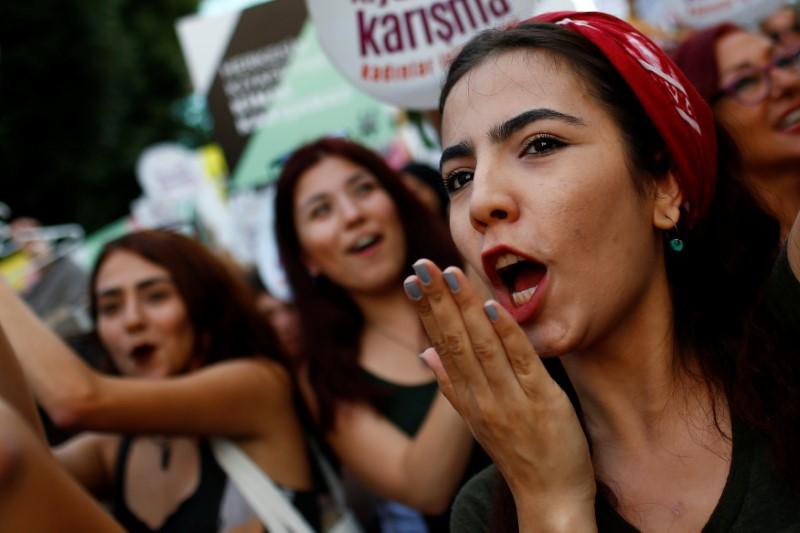 Hatf Saiful Rasul was 11 years old when he told his father, a convicted Islamic militant, that he wanted to leave school and go to Syria to fight for Islamic State.
The boy was visiting his father in a maximum security prison during a break from Ibnu Mas'ud, his Islamic boarding school, Syaiful Anam said in a 12,000 word essay on his son and religion that was published online.
"At first, I did not respond and considered it just a child's joke," he wrote. "But it became different when Hatf stated his willingness over and over."
Hatf told his father some of his friends and teachers from Ibnu Mas'ud had gone to fight for Islamic State and "become martyrs there", Anam wrote.
Anam agreed to let him go, noting in his essay that the school was managed by "comrades who share our ideology". Hatf traveled to Syria with a group of relatives in 2015, joining a group of French fighters. Reuters spoke to three Indonesian counter-terrorism officials who confirmed the boy went to Syria.
Indonesia is the world's most populous Muslim-majority country and most of its people practice a moderate form of Islam. But there has been a recent resurgence in militancy and authorities believe Islamic State has more than 1,200 followers in Indonesia while about 500 Indonesians have left to join the group in Syria.
Drawing on court documents, registration filings and interviews with counter-terrorism police and former militants, Reuters has found that Hatf was one of at least 12 people from Ibnu Mas'ud who went to the Middle East to fight for IS or attempted to go there between 2013 and 2016.
Eight were teachers, four were students.
At least another 18 people linked to the school have been convicted, or are now under arrest, for militant plots and attacks in Indonesia, include the three deadliest attacks in the country in the past 20 months, according to counter-terrorism police and trial documents of convicted militants.
Jumadi, a spokesman for Ibnu Mas'ud, denied the school supported IS or any other militant Islamist group, or taught any extreme or ultra-violent interpretation of Islam.
Ibnu Mas'ud is one of about 30,000 Islamic boarding schools, or pesantren, across Indonesia. Most educate students in Islam and other subjects, but a handful are linked to extremism and act as centers for recruitment, Indonesian police and government officials say.
"NOT OUR DOMAIN"
Ibnu Mas'ud has been in existence for a decade, despite its links to militants.
Irfan Idris, the head of deradicalization at Indonesia's national counter-terrorism agency, blamed weak laws and bureaucracy for the lack of action against such schools.
"Basically, it's not our domain, it's the religious ministry," he told Reuters. "We have informed the ministry that you have a problem with Ibnu Mas'ud."
Asked about the school's links to militants and why it had not been shut down, Kamaruddin Amin, the director general of Islamic education at Indonesia's Ministry of Religious Affairs, said: "Ibnu Mas'ud never registered as a pesantren."
Jumadi confirmed the school was not registered with the ministry.
The local government, Amin added, "had requested an explanation regarding the status of their study but did not get a response."
Jumadi confirmed recent discussions with local government officials about the school's teaching. "We have no curriculum," he said, a reference to the emphasis on teaching the Quran.
"We're focused on the tahfiz, on memorizing the Quran, and the Hadith (the sayings of the Prophet Mohammad)," he said. "We teach students about the Arabic language, about faith and the history of Islam."
Jumadi said Hatf studied at Ibnu Mas'ud but he did not know the circumstances of his leaving. He said he was unaware of any staff or students traveling to Syria to join IS, other than three teachers and one student detained in Singapore last year.
Mustanah, a former student deported from Iraq in August, has told police several ex-students from Ibnu Mas'ud had traveled to Syria, two counter-terrorism officials told Reuters.
Nestled in the foothills of Mount Salak, a dormant volcano, in the village of Sukajaya, 90 km (55 miles) south of Indonesia's capital Jakarta, Ibnu Mas'ud is a ramshackle complex of classrooms, dormitories and prayer rooms that hosts up to 200 students from elementary school to junior high.
A Reuters team entered the school in June but was not allowed to tour the premises and was eventually asked to leave.
Inside a mosque that forms part of the complex, young boys dressed in Arabic tunics and skull caps could be seen sitting in a circle holding their Qurans, smiling and fidgeting as they waited for their lessons. In a courtyard, young girls were scampering about. They looked no older than five or six and were wearing headscarves.
"FIGHTING FOR THE RELIGION"
In a video viewed by Reuters but later taken down from Youtube, principal Masyahadi outlines the institution's adherence to Salafism, an ultra-conservative brand of Sunni Islam that urges followers to emulate the lives of the earliest disciples of Mohammad and embrace sharia law.
"Ibnu Mas'ud ensures that Muslim children are preoccupied with efforts to understand their religion correctly so they become a generation that understands the religion and will fight for the religion," he says.
Asked if fighting for the religion included taking up arms, Jumadi, the spokesman, said "it would need further discussion to answer that question" before declining to elaborate further.
According to documents presented in court, Ibnu Mas'ud was founded in 2007 in Depok, a Jakarta satellite town, by Aman Abdurrahman, a jailed cleric and Indonesia's leading Islamist ideologue.
The deed of establishment of the foundation that runs Ibnu Mas'ud lists three people among its executives who were jailed with Abdurrahman for setting up a militant training base in the Indonesian province of Aceh in 2009.
Sofyan Tsauri, a former militant who said he has made donations to the school, told Reuters Ibnu Mas'ud "was for the children of Ikhwan (Islamic fighters)" to study while also serving as the hub of safehouses for Islamist fugitives.
Dulmatin, who had a $10 million bounty on his head for taking part in a 2002 bombing on the Indonesian resort island of Bali in which 202 people were killed, prayed at Ibnu Mas'ud while he was on the run, according to court documents related to the Aceh trials of Abdurrahman and the three
After the trials, Ibnu Mas'ud moved from Depok in 2010 but it ran into problems at its current location as well when a teacher tried to set fire to bunting celebrating Indonesia's independence day on August 17.
The incident was confirmed by police and local villagers.
People in the area were already suspicious about activities at the school, village chief Wahyudin Sumardi said.
"Every time there was a terrorist incident elsewhere, the authorities would come," he told Reuters in July. "I'm not comfortable with the whole situation."
After complaints by villagers, local authorities have asked Ibnu Mas'ud to leave by September 17, but Jumadi said this week that the school was negotiating to stay.
The school may look for a new location if forced to move, he said.
"MERRY LITTLE MUJAHID"
Pesantren have deep roots in Indonesia, harking back centuries, when they were the main form of education for most poor and rural people.
Even as Indonesia's education system modernized and state-run secular schools were introduced, the overwhelmingly private Islamic boarding schools remain important.
Amin, at Indonesia's Ministry of Religious Affairs, told Reuters in July that the ministry was working on a new policy to standardize the curriculum in pesantren and assume control of their approval. No policies have yet been announced.
Anam, Hatf's father, told Reuters in handwritten comments in response to questions during a court hearing in Jakarta in July that he was proud of his son.
Photos viewed by Reuters, which Anam said were taken in Syria and posted on social media by Hatf, showed the boy at a meal with older men and one in which the fresh-faced youngster is holding an AK-47 rifle almost as big as himself.
Hatf could disassemble the rifle in 32 seconds, Anam wrote.
He was also issued "a 9mm handgun, 2 hand grenades, a commando knife and compass."
By his father's account, citing messages sent by his son, Hatf survived one air strike, flying through the air from the force of an explosion and emerging with only a bloody ear and hearing loss.
On September 1, two months short of his 13th birthday, Hatf was hit by another air strike. Shortly thereafter, the death of three Indonesians near the Syrian city of Jarabulus was announced by IS.
The "merry little mujahid" was dead, wrote Anam in his essay, "his tattered little body crushed by the bomb".
"I do not feel sad or loss, except a limited sadness as a father who was left by his beloved child," Anam told Reuters in the notes he provided at the court hearing. "Instead I felt happy because my child has achieved martyrdom, inshallah."