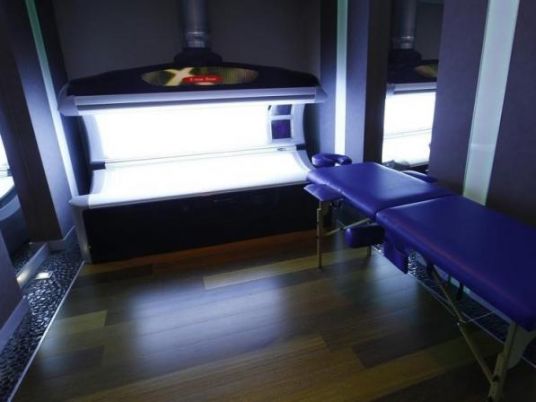 Use of indoor tanning is on the decline, according to a new study from the Centers for Disease Control and Prevention (CDC) and the National Cancer Institute.
Between 2010 and 2013, the percentage of adults using indoor tanning beds fell from 5.5 percent to 4.2 percent, the researchers report.
This translates to two million fewer people who are tanning themselves with these devices, they said.
"We think the increasing awareness about the dangers of indoor tanning may be partly responsible for the decrease in indoor tanning," said lead author Gery P. Guy Jr., a health economist at the CDC in Atlanta. "Studies repeatedly show that indoor tanning increases skin cancer risk. And the more you tan, the more the risk goes up."
There still is a perception that tanning beds are safer than sunbathing, but Guy pointed out in an email that there is no evidence to support this idea.
"In fact, exposure to UV radiation from indoor tanning is much more intense than the UV exposure from being outdoors in the sun," he said. "An important point that can be overlooked when it comes to tanning is that a tan is temporary but the risk for skin cancer is permanent."
But while the number of people using indoor tanning beds is dropping, the study estimates that 7.8 million women and 1.9 million men still engage in this activity.
As reported in JAMA Dermatology, the data are from nearly 60,000 participants in the 2010 and 2013 National Health Interview Surveys.
Along with an overall reduction in tanning bed use, the researchers also found that rates among young adults ages 18 to 29 dropped from 11.3 percent in 2010 to 8.6 percent in 2013. People in this age group still accounted for the most tanning bed use, however.
The Surgeon General has highlighted the importance of reducing the harms from indoor tanning.
Individuals should be encouraged to avoid indoor tanning and behavioral counseling is recommended for those with fair skin, aged 10-24, about minimizing UV exposure to reduce skin cancer risk, Guy said.
"Appearance-focused behavioral interventions stressing that indoor tanning can cause premature wrinkles and age spots have been shown to be effective in reducing indoor tanning," Guy added. "Colleges can discourage indoor tanning and restrict its use on campus."
But some organizations think more is needed to curb their use.
"A nationwide ban would go a long way toward curbing this dangerous, potentially deadly behavior, and The Skin Cancer Foundation supports anti-tanning legislation at both the state and federal levels," said Dr. Deborah S. Sarnoff, senior vice-president of the foundation.