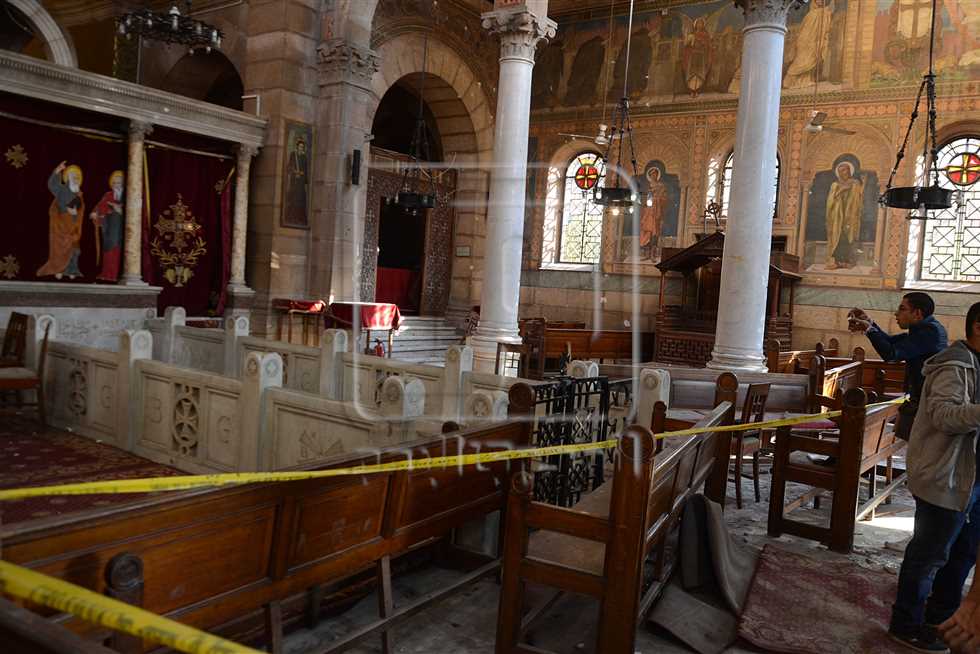 Health Minister Ahmed Emad Eddine decided that the injured of the Botroseya church blast that are currently in critical condition must be treated at once abroad, at the government's expense.
Sherif Wadei, deputy minister for Intensive Care and Emergency, said he was ordered to follow up on the cases of the injured held at hospitals and draft reports on cases that need to travel abroad.
Four cases of the injured that need treatment abroad were reviewed by specialized medical committees to issue orders for them to be treated at the government's expense.
Seventeen patients are still being treated in local hospitals. Four of them at Demerdash hospital, four others at Ain Shams Specialized hospital; while seven cases are at Galaa military hospital, one case at Maadi military hospital and another one at Dar al-Shefaa Hospital. The death toll is still 27 persons, after the death of a 10-year-old girl who was in a coma Tuesday.
Many of the victims were women and children attending Sunday mass, in the deadliest attack on Egypt's Christian minority in years.
The "Islamic State" (IS) terrorist group claimed responsibility for the bombing attack at Cairo's largest Coptic cathedral.
The attack comes as President Abdel Fattah al-Sisi fights battles on several fronts. His economic reforms have angered the poor; a bloody crackdown on the Muslim Brotherhood has seen thousands jailed; whilst a deadly insurgency rages on in northern Sinai, led by the Egyptian branch of the IS terrorist group.
Edited translation from Al-Masry Al-Youm