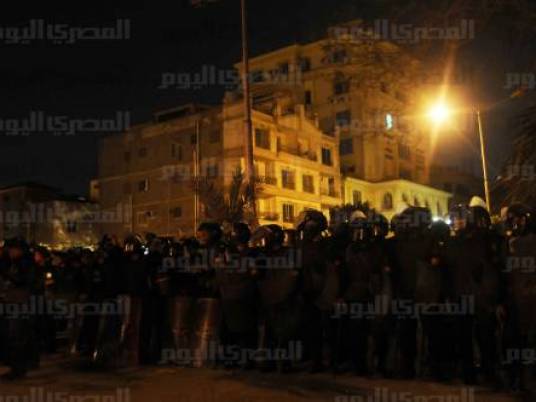 The Insurance and Social Affairs Ministry has said that the General Department for Associations and the Management of Legal Affairs is scheduled to hold a meeting within a maximum of 10 days in which they will consider whether the Muslim Brotherhood should be dissolved, an official source from the ministry said.
The same source told Al-Masry Al-Youm that the public prosecution responded on Wednesday to the minister's request to be notified of the outcome of an investigation concerning the burning of the Muslim Brotherhood headquarters in Moqattam on 30 June.
The source said that the South Cairo Prosecution has said that the investigation into the burning of the Brotherhood headquarters is ongoing. Mohamed Badie, the Brotherhood's Supreme Guide, and others face charges of murder, attempted murder, and forming militias and a terrorist group.
The ministry will make a decision on whether to dismantle the Brotherhood based on the results of the investigation, the source added.
The ministry's decision will have no political dimension, the source said, adding that if it is proven that the Brotherhood used the headquarters to store weapons, and that they have formed a militia, the group will be disbanded as mandated by law.
After the suspension of the constitution, which gave the administrative court the exclusive power to dissolve any association, it is now the ministry that is responsible for determining whether or not any group has violated the law and thus must be disbanded, the source revealed.
Edited translation from Al-Masry Al-Youm