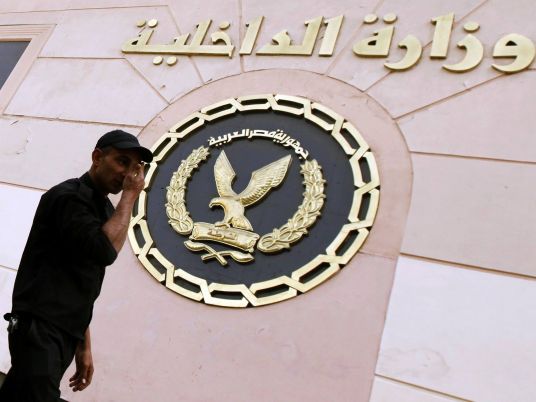 Egypt Interior Minister Magdy Abdel Ghaffar on Sunday suspended from work a police officer currently detained for alledgedly torturing a suspect to death.
Prosecutor general Nabil Sadek in the early hours of Sunday ordered that police captain Kareem Magdy and three lower-ranking police officers be detained pending investigations into the death of Magdy Makeen inside Al-Amireya police station.
Last month, police reported that the victim was accused of drug possession, while the victim's family denied this and accused one of the officers of torturing him to death.
Two other suspects who accompanied Makeen inside the cell said they were all tortured by low-ranking police officers at the police station, leading to the death of Makeen.
The forensic report on the body of Makeen stated that the victim had been subjected to torture leading to his death.
Sources within the Interior Ministry said that there is no cover up on the actions of any police officer and the decision to suspend Magdy came after the prosecutor general's decision to detain him pending investigations.
For their part, the police suspects denied the charges during the prosecution's investigations.
Torture inside police stations is commonly reported by local media with dozens of cases. Police impunity in such crimes was one main reason behind January 25 revolution that toppled former President Hosni Mubarak.
In December of last year, President Abdel Fattah al-Sisi said that "individual" incidents of detainee torture by police should not be generalized as an Interior Ministry policy, in an apparent defense of the police service against a recent surge of accusations of deadly torture of citizens.
Edited translation from Al-Masry Al-Youm