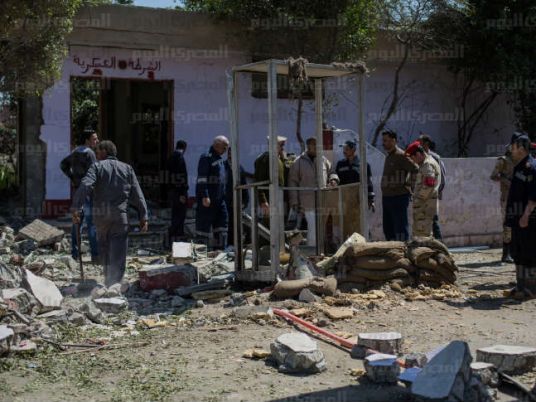 Two officers from the army's bomb squad and five suspected terrorists were killed on Wednesday when security forces raided hideouts in Qalyubiya for search of perpetrators behind a recent attack on army personnel.
The attack on Saturday at the province's town of Musturud left left six army personnel killed. The army spokesperson immediately held the Muslim Brotherhood responsible for the attack.
Assistant Interior Minister Ahmed Helmy told Al-Masry Al-Youm that the Wednesday joint raid by army and police forces had managed to apprehend four believed to be involved in the Saturday attack.
Investigations had found that members of Ansar Bayt al-Maqdes, the group that had claimed responsibility for a majority of the attacks on police and army over the past months, had been using carpentering workshops at Arab Sharkas village as hideouts and launching points for their assaults.
The Interior Ministry said fighting with the suspects lasted for hours. The terrorist group used firearms, IEDs, motorbikes, booby-trapped cars and detonative belts against the forces.
Helmy added that the forces continue to comb the Qanater al-Khairiya in search for more suspects.
Edited translation from Al-Masry Al-Youm