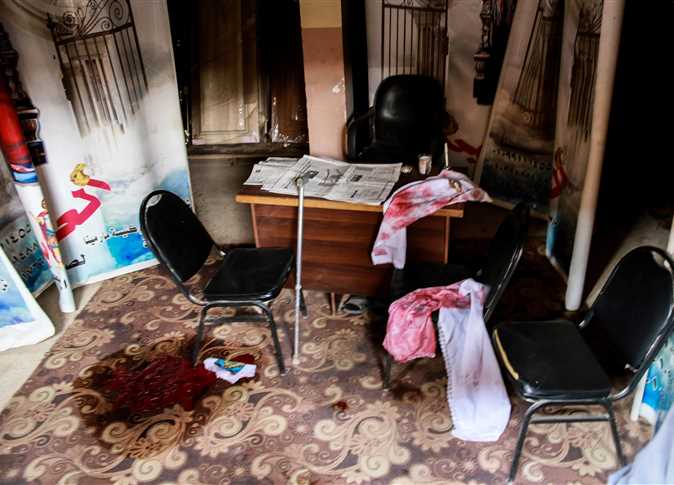 Egypt's interior ministry confirmed in a Friday statement that the death toll of the militant attack targeting the church of Saint Menas, 'Mar Mina' climbed to nine people.
The statement said that the militant attack took place on Friday morning when unidentified militant using a motorbike attempted to break the security barrier in front of the church. The militant was trying to enter to the church but was injured after exchanging fire with security forces around the church. Another militant on a motorbike attempted passing the security barrier and enter the church with explosives.
The police arrested the injured militant who was in possession of a gun, 150 bullets, and an 'improvised explosive device (IED), which he intended to blow up the church with.
Moreover, the statement revealed that the militant who escaped on his motorbike is an active militant who has engaged in terrorist attacks against police and military checkpoints. His previous attacks, it added, have resulted in the deaths of a number of members of the security forces.
The shootout led to the death of one non-commissioned police officer and another six citizens, while the militant shot randomly towards a number of civilians' stores, killing another two, according to the statement.
The statement mentioned that another four citizens were injured during the attack.
Security forces had already imposed barriers in the area surrounding the church, as a measure for heightening security procedure during the Christmas and holiday period.
Yet, despite this, the militants targeted the church and killed nine people.
As an emergency measure following the attack, police and armed forces increased security and closed all churches inside the Helwan suburb.