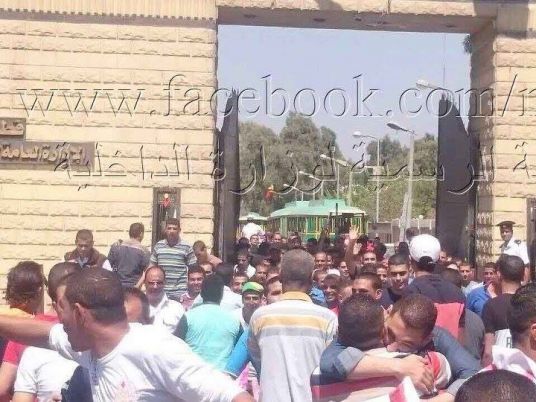 The Interior Ministry has announced the release of 759 prisoners on the occasion of Eid al-Adha, continuing a tradition of pardoning and releasing prisoners on national holidays and religious feasts.
In an official statement on Monday, the ministry said, "The Prisons Sector formed committees to examine the documents of inmates nationwide to identify who deserves to be pardoned. The committees then found that 759 inmates deserved to be pardoned on this occasion."
The Prisons Sector, headed by Major General Hassan al-Sohagy, carried out the decision on the first day of Eid upon concluding the necessary legal measures.
The released is based on instructions from Interior Minister Magdy Abdel Ghaffar implementing presidential decision no.416 for the year 2016 on pardoning inmates during Eid al-Adha.
Speaking on condition of anonymity, security sources told Al-Masry Al-Youm that the decision included several young people involved in criminal cases related to political incidents that occurred over the past few years. However, the number of young detainees released was not specified.
The presidential decree included specific reference to the need to release young detainees.
The sources indicated that the decree also included humanitarian cases, including suspects involved in protest-related cases.
Edited translation from Al-Masry Al-Youm