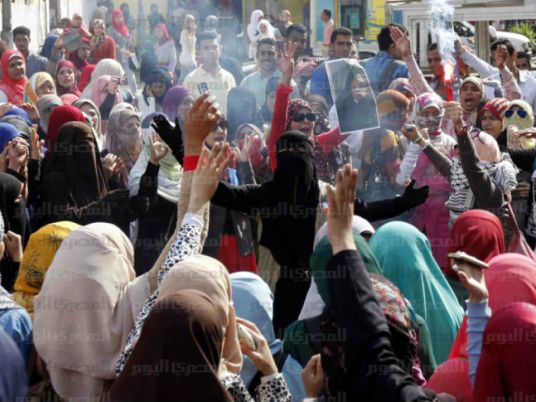 The Interior Ministry has made its latest warning against violation of protest laws one day before massive protests scheduled for Friday by the Islamist opposition loyal to former president Mohamed Morsy, saying it will prosecute those who participate in military court.
"The Interior Ministry is fully prepared to confront the 28 November protests," head of the ministry's media production unit, Brig. Gen. Alaa Mahmoud, told Al-Masry Al-Youm Thursday. "Those who will get involved into violence will be referred to military trial."
The presidency had approved a law tasking the army with assisting police in securing public and security utilities, and putting crimes committed at their vicinity under military jurisdiction.
"The state will not tolerate chaos and will face any violence or sabotage with force according to the law," Mahmoud added. He encouraged citizens to go with daily routine away from rallies so as for police to "be able to go after armed protesters," as he put it.
Mahmoud noted that several terrorist cells have been arrested recently for planning violence during the protests. Those included five leaders at the Salafi Front, the main group behind the demonstration call, he explained.
Edited translation from Al-Masry Al-Youm