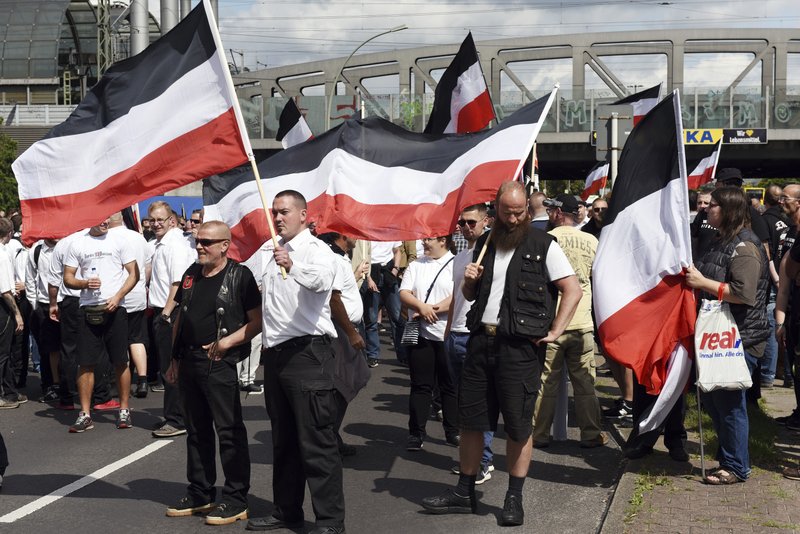 Thousands of Iranian Kurds poured into the streets of Iran overnight and into early Tuesday in support of the Iraqi Kurds' landmark referendum for independence from Baghdad, showing the vote's impact extends beyond Iraq's borders to its nervous neighbors.
Authorities in Iraq's semiautonomous Kurdish region put turnout at over 70 percent, showing how the nonbinding vote captured the imagination of Kurds who have longed to have a nation to call their own. When colonial powers drew the map of the Middle East after World War I, the Kurds were divided among Turkey, Iran, Syria and Iraq.
However, to Baghdad, the vote threatens a redrawing of Iraq's borders, taking a sizeable part of the country's oil wealth with it. For Turkey and Iran, leaders there fear the move would embolden their own Kurdish populations.
In Iran, widespread demonstrations took place in the cities of Baneh, Saghez and Sanandaj. Footage shared online by Iranian Kurds showed demonstrators waving lit mobile phones in the air and chanting their support into the night. Some footage also showed Iranian police officers assembling nearby or watching the demonstrators.
Iranian state television on Tuesday acknowledged the rallies, a rarity in the Islamic Republic though it was unclear what sparked the acknowledgment. Iran's paramilitary Revolutionary Guard and its regular army have been running military exercises near the border with Iraq's Kurdish region in a sign of Tehran's displeasure at the Kurdish referendum.
Just hours after polls closed on Monday night across the Kurdish region of northern Iraq, the Iraqi Defense Ministry announced the launch of "large-scale" joint military exercises with Turkey. Turkish President Recep Tayyip Erdogan earlier in the day threatened the Kurdish region with military intervention.
The Iraqi Kurdish push for independence comes as Kurdish forces captured extensive territory in fighting against the Islamic State group in Iraq and Syria.
The United States and United Nations both opposed the vote, describing it as a unilateral and potentially destabilizing move.
US State Department spokeswoman Heather Nauert said the US wouldn't alter its "historic relationship" with Iraqi Kurds but the referendum would increase hardships for the Kurdish region of Iraq. She said the Islamic State group and other extremists are hoping to "exploit instability and discord."
Statements from UN Secretary-General Antonio Guterres expressed regret that the vote was held and said issues between Iraq's federal government and Kurdish region should be resolved through dialogue.
On Tuesday morning, Kurdish electoral commission spokesman Sherwan Zerar put turnout at about 3.3 million of the eligible 4.5 million residents. Official results from the election are expected later Tuesday, though many expect a resounding "yes" vote.