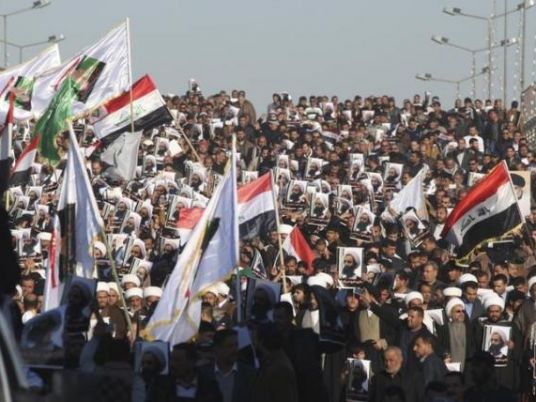 Iraqi VP Iyad Allawi said he agreed with Egyptian officials on establishing joint companies for oil, natural gas and petrochemicals, adding that he will convince officials in Iraq of the importance of Egypt's regional role, one which cannot be played by either Iran, Turkey or the U.S.
During a press conference held in Cairo on Saturday, Allawi said the Arabs and Muslims have a debt toward Egypt, as it is always defending them: "We have to support Egypt, so it can continue to play its moderate and wise role in the region."
Regarding issues that face Iraqi scholars in Cairo, Allawi said he tackled with officials in Egypt the issue and understood fears due to Islamic State penetration in many of his country's institutions.
He also tackled the Arab severed ties with Qatar, saying that Doha is like Tehran, which adopted division in Iraq and supported the establishment of a Sunni region within the country. The Arab silence on Qatar's behavior for a long time, made it continue its actions, thus contributing to deepining the Palestinian conflict through supporting some radical Islamists in Palestine.
"However, investigations on what Qatar did should not take place in the UN Security Council, but rather in the Arab league and the Organization of Islamic Cooperation," he said.
[Military] vtictory achieved by Iraqi forces against Islamic State should be crowned with political victory through reconciliation, to eliminate the sectarianism which harmed the country, Allawi said.
"Iraq enjoys an excellent geographic location that overlooks each of Iran, Turkey and the Arab world from the other side. Despite good ties with neighboring countries, we do not accept intervention from Iran or Turkey into the local affairs of Iraq or any other Arab country," he said.
Edited translation from Al-Masry Al-Youm