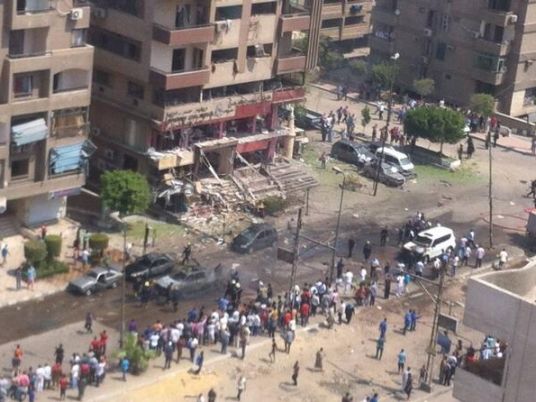 Abdel Raouf Mohamed, a leader of the Islamic party affiliated with Islamic Jihad, has said that the bombing that took place in Nasr City On Thursday was "unacceptable."
He meanwhile denied that Islamic Jihad were involved in the attack.
"We will all suffer," Mohamed said, denouncing what many fear could be the start of a wave of violence as Egypt saw in the 1980s and 1990s. "Bombing is not an [Islamic] Jihad method…we stopped it [during] the days of Mubarak."
Raouf Mohamed called for inclusive national reconciliation talks with Islamist groups, particularly the Muslim Brotherhood, in Egypt, in attempts to relieve growing tensions.
Edited translation from Al-Masry Al-Youm