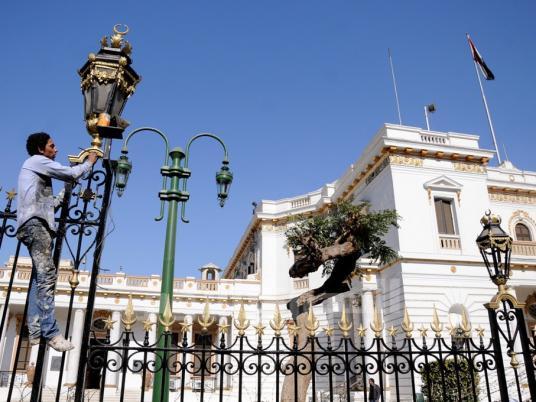 The Freedom and Justice Party and the Salafi Nour Party have objected to the one-month postponement of the lawsuit filed by MPs against the dissolution of the People's Assembly.
They called on political forces to negotiate a solution with the military council whereby Parliament is reinstated while elections for the one-third of sets reserved for independent candidates are repeated.
There is no clear reason why the Administrative Court adjourned the case, said FJP leader Sobhi Saleh, calling for a political solution to break the impasse, which disrupts the work of Parliament and postpones President-elect Mohamed Morsy being sworn in.
"President Morsy cannot be sworn in as long as there is no Parliament," said Saleh, suggesting that this issue be put forward in a referendum for the people to vote on. "It was the people who chose that Parliament in the first place," he said.
Swearing the oath can be postponed until there is a decision reached over the Constitutional Declaration, Saleh said.
Nour Party spokesperson Yousry Hammad considered the postponement a "political" move on the part of the court. "Morsy has the right to choose where he should be sworn in," he said.
Edited translation from Al-Masry Al-Youm