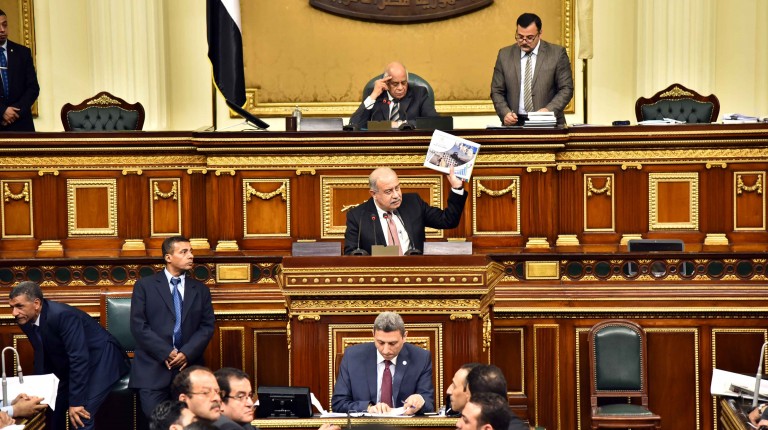 A senior source in the ministerial Cabinet said on Monday that the government led by Prime Minister Sherif Ismail will not be resigning, after President Abdel Fattah el-Sisi took oath before the House of Representatives on June 2.
Sisi is not obliged to reshuffle the government according to Constitution 2014, the official source clarified.
The source added that Ismail's government took the parliament's confidence two years ago, notifying that the government is constitutionally not required to resign following the presidential oath.
"If President Sisi asked the parliament to reshuffle some ministers in the government and keep Sherif Ismail in his post, the government would ask for renewal of the parliament's confidence," the source said.
Meanwhile, the source stated that the state's monitoring bodies has finished its evaluations of governor performance, and the next step will be for Sisi to ask the government to appoint new ones.
According to the evaluation, the governors of Damietta, Gharbia, Dakahlia, Kafr al-Sheikh, Cairo and Beheira obtained higher marks concerning their commitment to carrying out the governmental projects, dealing with  crisis and providing services to citizens.
The evaluation, including another by Ismail, will be sent to the government within the current week, he pointed out.
The source revealed that participation of female governors in the new formation is likely to reach 10% or 15% after the governor of Beheira Nadia Abdo succeeded at her job.
Edited translation from A-Masry Al-Youm