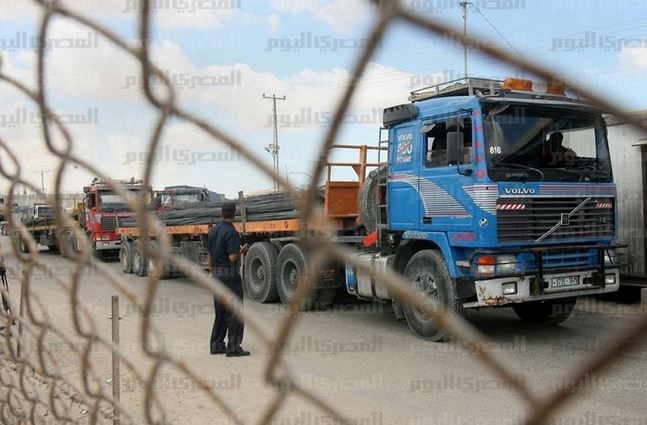 Israeli occupation forces decided Sunday to allow 570 trucks loaded with goods and aid supplies to enter the Gaza Strip via Karm Abu Salem crossing.
The trucks are carrying goods for the commercial, agricultural and transportation sectors along with aid supplies, head of the crossing's coordination committee for the entry of the goods into Gaza Raed Fattouh said.
Karm Abu Salem is the only commercial crossing through which the Israeli authorities allow the entry of commodities into Gaza.