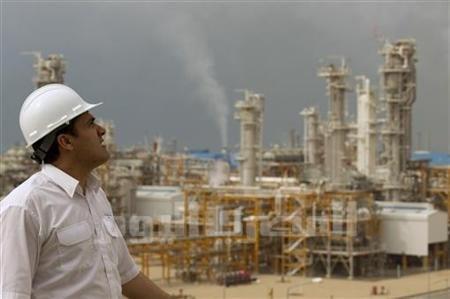 Israeli Prime Minister Benjamin Netanyahu on Saturday called for world powers to take "immediate punitive steps" against Iran, following its ballistic missile tests last week.
A series of tests conducted by Iran's Revolutionary Guards caused international concern, with the United States, France and other countries saying that, if confirmed, the launch of nuclear-capable ballistic missiles would violate UN Security Council resolution 2231.
Netanyahu has been vehemently opposed to the international deal with Iran which led to the lifting of economic sanctions in January, and his position has put him at odds with US President Barack Obama.
A statement from Netanyahu's office said he had instructed the Foreign Ministry to appeal to the five permanent members of the United Nations Security Council and Germany, the powers who negotiated the nuclear deal with Iran, to act.
"[The powers] must take immediate punitive steps following the repeated gross transgressions by Iran in the matter of the rockets," the statement said, adding that it would be "a test for the powers' ability to enforce the nuclear agreement."
The United States said it would raise the issue during closed door UN Security Council consultations next week and is urging countries to cooperate on undermining Tehran's missile program, Samantha Power, the US envoy to the United Nations, said on Friday.
The United States has said Iran's missile tests do not violate the terms of a historic nuclear deal between Tehran and six major powers, which resolution 2231 — adopted in July 2015 — endorsed. The UN missile restrictions and an arms embargo on Iran are not technically part of the nuclear agreement.
Council diplomats say they will first await confirmation from national intelligence agencies on whether the missiles Iran fired were nuclear-capable.
They also say that Russia and China, which had opposed continuing UN restrictions on Iran's missile program, would probably block council action.
Iran's Foreign Ministry said on Wednesday that the tests were not in violation of the nuclear agreement.
A senior Iranian Revolutionary Guards commander was quoted last week as saying that Iran's medium-range ballistic missiles were designed to be able to hit Israel.
"The reason we designed our missiles with a range of 2,000 km is to be able to hit our enemy the Zionist regime from a safe distance," Brigadier-General Amir Ali Hajizadeh was quoted as saying by Iran's ISNA news agency.