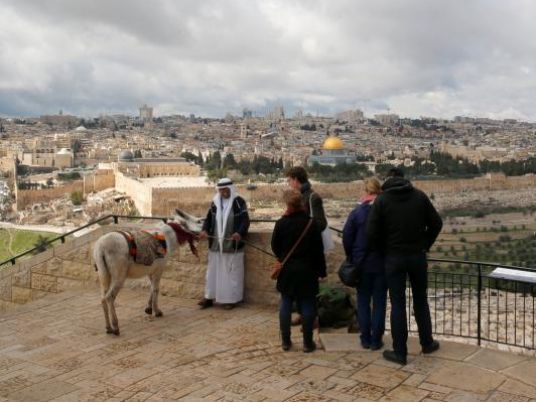 Israel closed off access to the Palestinian territories Monday as a security measure for the weeklong Passover holiday.
The military said Palestinians will be barred from entering Israel from the West Bank or Gaza until the end of the weeklong holiday that began Monday evening. It said exceptions will be made for humanitarian cases.
The closure does not apply to Jewish settlers in the West Bank.
Israel routinely imposes closures during Jewish holidays. Israel and Egypt have maintained a blockade on Gaza since the Islamic militant group Hamas seized power in 2007.
Also on Friday, the Palestinian Health Ministry said a 17-year-old Palestinian, Jasim Nakhleh, died of injuries sustained in clashes with Israeli forces in the West Bank last month.
The Israeli military said at the time that a group of Palestinians had exited their vehicle near a Jewish settlement and hurled fire bombs at the community. It said the soldiers fired at the attackers, who fled the scene in their vehicle.
Since September 2015, Palestinians have killed 42 Israelis and two visiting Americans, mainly in stabbings, car ramming assaults and shooting attacks.
Israeli forces have killed at least 243 Palestinians during the same period. Most of the slain Palestinians have been identified as attackers by Israeli authorities.
Israel says the bloodshed is fueled by a Palestinian campaign of incitement, compounded by social media sites glorifying attackers and encouraging violence. Palestinians say it stems from frustration over decades of Israeli rule in territory they claim for a state.