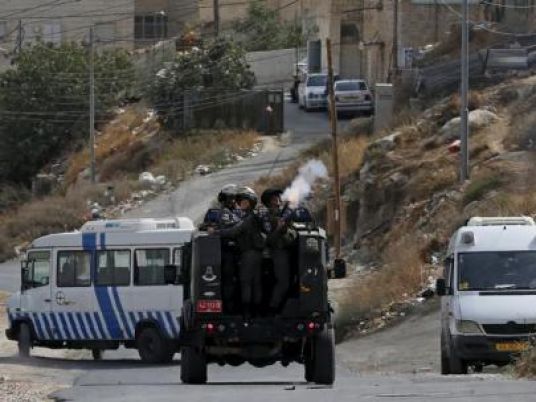 Israel on Wednesday announced further drastic measures to try to end a wave of Palestinian attacks, easing firearms laws for Israelis and stripping some east Jerusalem residents of their residency permits.
Hours after police set up checkpoints in Palestinian neighborhoods of annexed east Jerusalem, Interior Minister Silvan Shalom said he was revoking the residency status of Palestinians from the city who had taken part in attacks on Jews.
A wave of mainly stabbing attacks by Palestinians has raised fears of a full-scale uprising, while a gun-and-knife attack on a Jerusalem bus on Tuesday killed two people and led to outrage among Israelis.
"Nineteen attackers from east Jerusalem — I think that is the number more or less — will have their residency cancelled," Shalom told public radio.
"I have decided to revoke their residency. They are no longer residents of Israel and will not be able to receive all the privileges."
Some 310,000 Palestinians live in east Jerusalem, which was captured by Israel in the 1967 Six-Day War and annexed in a move never recognized internationally.
The Jewish state granted them permanent residency status — a blue ID card giving them access to social benefits and health care.
They do not have full citizenship, although they can apply if they meet certain conditions. The vast majority have not done so for political reasons.
Shalom said that Justice Minister Ayelet Shaked was also pursuing legislation which would bar the families of alleged attackers killed in incidents from receiving welfare benefits.
Internal Security Minister Gilad Erdan said that procedures for issuing gun permits were being revamped.
"In light of the security situation I have decided to ease the conditions for granting a licence to posses a firearm," he wrote on Facebook.
The main change was that some designated local councils would be authorized to issue permits, in place of the interior ministry, "subject to the law and required documentation", to those considered appropriate.
He gave as an example "teachers in the Ultra-Orthodox community", which he said had been among the most attacked.