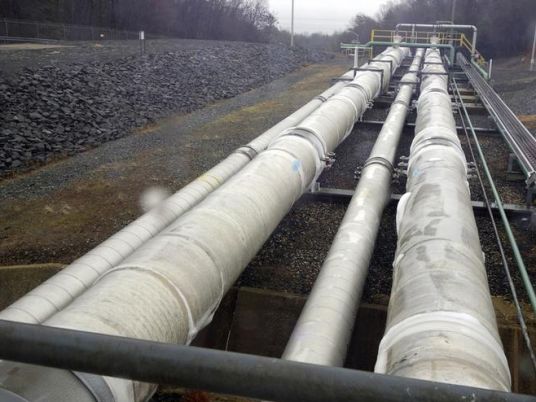 The Italian petroleum company Eni has announced the successful drilling of its fifth well in the super-giant Zohr gas field off the Mediterranean coast of Egypt.
In a statement on Thursday, the company said it has successfully drilled Zohr 5x, its fifth well, 12 km south west the first well Zohr 1x, at a depth of 1,538 meters beneath the sea surface.
The new well is expected to produce up to 250 mmscf per day, and has a potential of 30 Tcf OGIP, said the statement.


"The drilling campaign on Zohr will continue in 2016 with the drilling of the sixth well, which will ensure the accelerated start-up production rate of 1 bcf per day," the statement read.
According to Eni's announcement, the first batch of gas from Zohr is expected by the end of 2017.
Eni CEO Claudio Descalzi told Bloomberg in a statement on August 7, 2015, that the company's discovery of the Zohr field, located between Egypt and Cyprus, would make Egypt completely self-sufficient of gas.
He said that Egypt would be able to export energy, possibly contributing to stabilizing the country's economic conditions. He said gas exports from Zohr would increase cash flow and help promote local development.
The Zohr discovery was a blow to Israel, which had hoped to sell large quantities of gas from its neighboring Leviathan gas field. After its discovery in 2010, Leviathan was hailed as a find of major economic significance for Israel.
Edited translation from Al-Masry Al-Youm