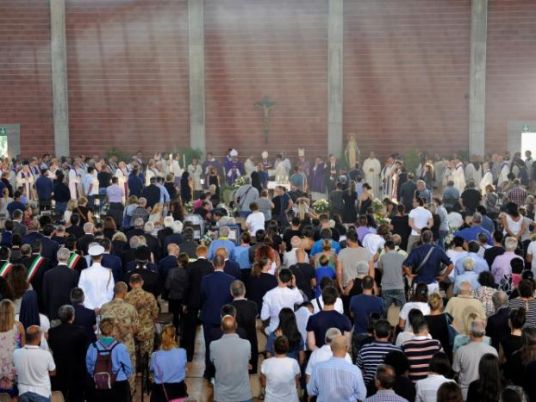 The governor of a southern Italian region has come under fire for saying the head of parliament's anti-mafia committee deserved to be killed.
Vincenzo De Luca, governor of Campania, home to the notorious Camorra mafia, made the remark about Rosy Bindi, who last year said De Luca was not fit to run for office because he was on trial for criminal conspiracy and abuse of office.
"What Bindi did was a heinous act, one she should be killed for," De Luca said during a prime-time television talk show. Both are from Prime Minister Matteo Renzi's Democratic Party (PD).
De Luca won the election, and in September a court cleared him of the charges.
His comment, made late on Wednesday, has since drawn universal condemnation, including from the prime minister.
"His words were totally unacceptable," Renzi said.
Roberto Saviano, author of the bestselling book "Gomorrah" about the Naples mafia, said De Luca's words were "vulgar and mafia-like".
Senate President Pietro Grasso, a former anti-mafia prosecutor, said that in politics "there are some things that one shouldn't think, much less say."
Mobsters have killed more than 130 elected officials and local administrators over the past four decades.
De Luca said on Thursday he "respected" Bindi, but did not apologize. He said he had made the comment when he believed the camera was no longer rolling and threatened to sue over what he called an "act of journalistic delinquency".
Sicily's Cosa Nostra, Calabria's 'Ndrangheta and Campania's Camorra control large portions of the economies in the three regions, often with the complicity of corrupt or complacent administrators and politicians.