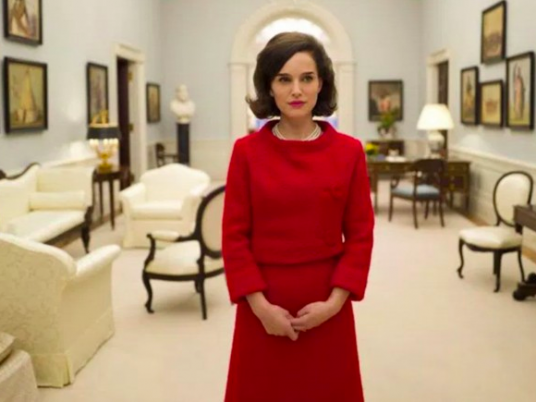 The first image of Jackie Kennedy as played by Natalie Portman in Pablo Larraín's "Jackie" biopic has been released to the public.
Pablo Larraín's ("El Club") movie on Jacqueline Kennedy portrays her life after the death of her husband, President John F. Kennedy, in 1963.
The first image to be released of the "Black Swan" actress as the former First Lady sees her dressed in red attire wearing her hair in Jackie Kennedy's signature style.
"Jackie" is Larraín's first English-language motion picture that will be produced alongside Darren Aronofsky.
"Jackie" will be released in theaters in 2017.