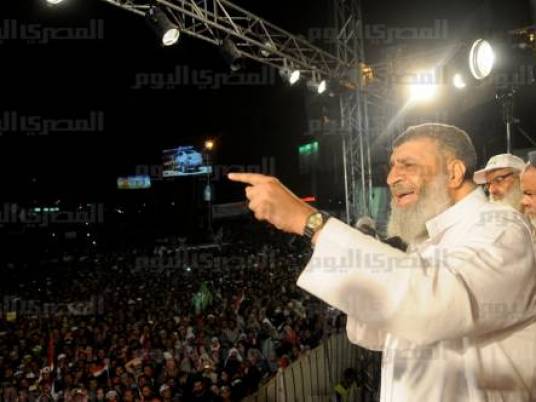 Jama 'a al-Islamiya condemned plans to break up the peaceful protest in Rabea al-Adaweya Square by what it termed "paid thugs" who calim to speak for the residents of the neighborhood.
The group said that those plans are being coordinated by security authorities, calling on the latter to protect the people or else allow the group to do so itself, according to a statement the group issued on Thursday.
"We denounce all assaults on the peaceful marches organised by opponents of the military coup. Those attacks are led by paid thugs who are protected by the armored vehicles of the police," the statement read.
The statement said that this practice reveals day after day the nature of the tyrannical military coup, the perpetrators of which are using the same techniques used by former President Hosni Mubarak.
The continuation of those assaults will only bolster the determination of opponents of the coup, who will continue their peaceful protest, the group said.
The statement called on the security authorities to protect the people instead of torturing them.
Residents of Rabea al-Adawiya Square had created a Facebook page to call on the Islamist protesters to relocate their sit-in to another area by Thursday afternoon, warning that they would stage their own protest if their call was not heeded.
Edited translation from Al-Masry Al-youm