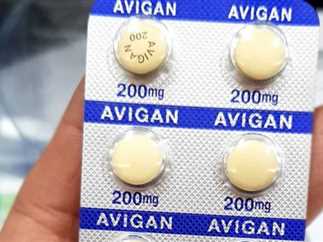 Egypt has obtained samples of the antiviral drug Avigan from Japan for testing as a potential treatment for coronavirus, Higher Education Minister Khaled Abdel Ghaffar announced on Thursday.

Avigan is produced by Japan's Fujifilm Holdings Corporation. It was approved for manufacture and sale in Japan in 2014 to treat influenza and new viruses.
The Japanese government did not distribute the drug to hospitals or pharmacies, however, nor did it export the drug, so it currently has large quantities of it in stock.
On March 28, the Japanese government approved the drug for use as an emergency measure to treat COVID-19. The drug has since shown good results in treating people infected with the virus in Wuhan, China.
The Japanese government welcomed research on Avigan by other countries, and announced that it would begin exporting the drug for free to 20 countries.
Clinical trials of the drug will continue through June.
Egypt on Thursday confirmed 15 additional deaths and 139 new coronavirus cases, bringing the country's number of confirmed total cases so far to 1,699.
One hundred and eighteen people have died from the virus in Egypt. 
The newly infected cases are all Egyptian nationals who returned from abroad or were in contact with previously confirmed cases in Egypt, Health Ministry Spokesperson Khaled Megahed said, adding that the total number of fully-recovered cases rose to 345 on Thursday, all of whom have been discharged from isolation hospitals.
A total of 468 positive cases have been tested in Egypt, with all results now returned negative.
Forty-three cases left quarantine on Thursday.