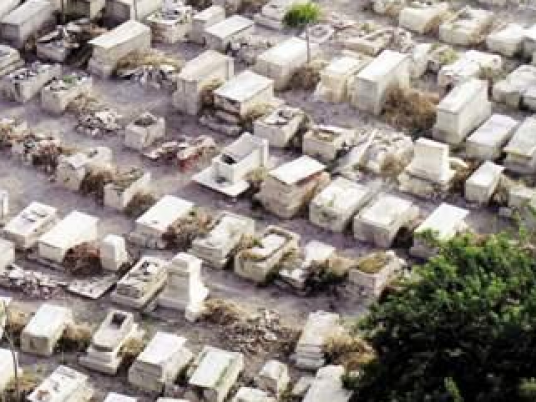 A committee from the Jewish Antiquities Sector in the Ministry of Antiquities, headed by Professor Mohamed Mahran, started on Wednesday to document the cemeteries of Jews and rabbis in Alexandria in preparation for listing these as antiquities once they reach 170 years in age.
An archeological source said three cemeteries will be documented in Bab Sharq and Azarita areas, one of which includes 20,000 headstones.
The three graveyards are built on areas ranging between 6 to 13 acres, said the source, pointing out that one of them is characterized by decorations and is built in the form of small temples. This distinguished cemetery contains more than 60 famous Jewish families, such as Mancha and Sawiris, according to the source.
He added that the committee has visited the cemeteries more than once to record the details and descriptions on the graves.
According to the source, the Jewish graveyards were divided into three sections: one for the public of lower classes, a second for the rich and the third for rabbis and officials.
Archaeologist Ahmed Abdel Fattah said the tombs of the Jews located in Khartoum Square in Al-Talatin district in Alexandria near the Faculty of Medicine are the largest and contain famous Jewish figures that influenced Egypt's economy, including economist Youssef Aslan Cattaui Pasha, who was a member of the Egyptian delegation negotiating for Egypt's independence from Britain in 1915, Egyptian leftist politician Shehata Haroun and prominent Jewish rabbi in Egypt in the 19th century Natan Amram.
Edited translation from Al-Masry Al-Youm