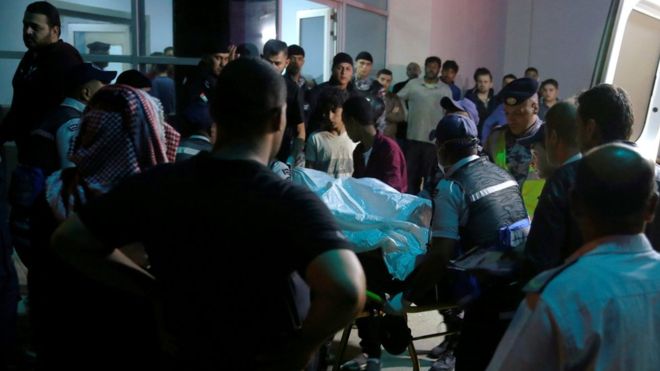 AMMAN (Reuters) – Jordan's education and tourism ministers resigned on Thursday after an investigation into the deaths of 21 people, mainly school children who were swept away in flash floods on a school outing in the Dead Sea region, state media said.
A parliamentary committee formed to investigate the Oct. 25 disaster found negligence by some ministries, prompting questions over the state of preparedness by government agencies to handle such emergencies.
State media said the minister of education Azmi Mahafza and tourism minister Lina Annab had tendered their resignations.
King Abdullah who described the disaster as a "huge tragedy" also called on Thursday for an independent committee to be set up to investigate what happened and establish who was to blame.
The floods, which followed torrential rain, poured through valleys and deep ravines sweeping people, vehicles and livestock to the shores of the Dead Sea.
Thirty-seven people were rescued in a major operation involving helicopters and divers in which neighboring Israel contributed search-and-rescue helicopters.
Reporting by Suleiman Al-Khalidi; Editing by Richard Balmforth. Photo from Reuters.