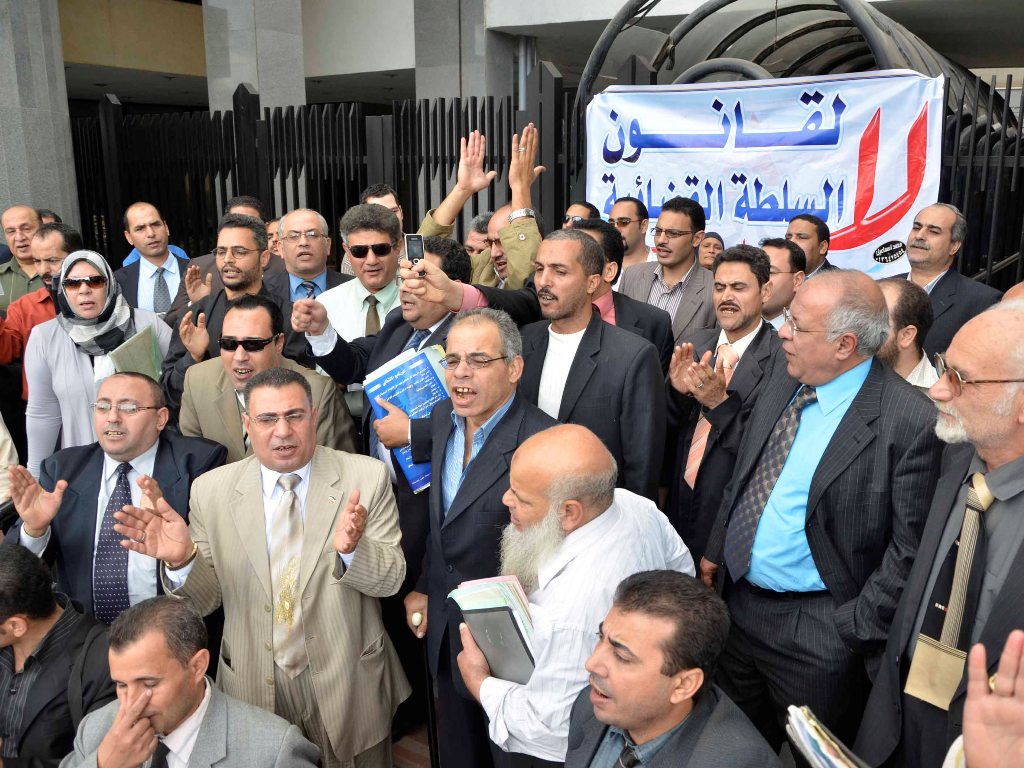 The advisory board of the Judges Club held a meeting Monday to discuss the repercussions of the new Judicial Authority law which was approved by the House of Representatives and ratified by President Abdel Fattah al-Sisi last week, against the wishes of the State Council and Judges Club.
Judicial sources told al-Masy al-Youm that the meeting will discuss the possibility of devising a new bill and ways to appeal against the new law which came into effect on Friday.
Head of the Judges Club Mohamed Mansour said the main aim of the club's advisory meeting is consultation between judges and heads of regional clubs on the Judicial Authority law.
The spokesman for the club, Judge Hazem Rasmy, said no statements or media briefings will follow today's meeting. A statement would be issued if judges come to a final consensus on the steps that will be taken in dealing with the new law.
The new law in question, Law No. 13 for the year 2017, published on Thursday evening in the Official Gazette, included amendments to the regulations of the Administrative Prosecution Authority, the Law of the State Commission, the Judicial Authority Law and the State Council Law.
The law gives the President the right to choose the head of each judicial body out of three deputies nominated by the General Assembly of the body.
It stipulates that the President would appoint the heads of the judiciary authorities, chosing from among the three vice-chairmen of each judicial body, nominated by the supreme council of that body from among the seven oldest deputies.
The newly-passed law is contrary to the old system, whereby the head of an authority would be appointed according to absolute seniority — a concept considered by State Council's Judges Club as "one of the established principles and legal constants and one of the guarantees of the independence of the judiciary", to ensure that no official interferes in the selection of the president of the Court of Cassation.