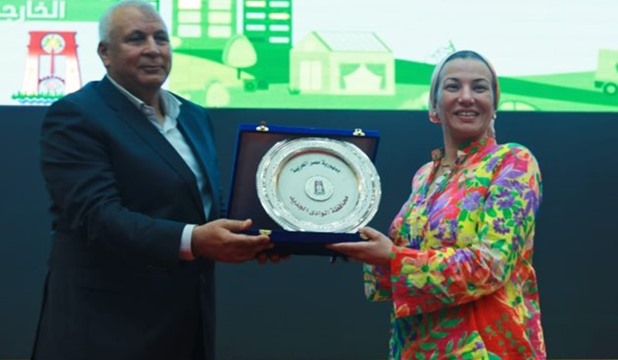 Kharga city in the New Valley governorate was named the Arab Environmental Capital for 2022, said Egyptian Minister of Environment Yasmine Fouad on Thursday.
It was declared during the 32nd session of the Technical Secretariat of the Council of Arab Ministers Responsible for Environmental Affairs, which is affiliated with the Arab League.
Winning this title came due to tremendous efforts exerted by Governor of the New Valley Major Mohamed Salman al Zamlot in integrating environmental protection and climate change issues, Fouad said, as the city had been previously announced as the first eco-friendly city in Egypt in June 2022.
Kharga was chosen to be environment-friendly because it has no factories, except for those of date packaging, and because it depends on solar power and natural gas for energy. Further, the share per capita in green areas is 500 square meters.
Over the past three years, the ministry, in cooperation with the New Valley municipal authority, planted 7,000 trees on Al Kharga Airport road extending 11 kilometers. That is in addition to introducing a plantation spanning over five feddans (one feddan equals 4,500 square meters) to produce 30,000 seedlings that will be installed across the governorate.
The ministry also provided the governorate with 5,000 olive trees and will deliver another 5,000 soon. Further, the minister and the governor attended the event of planting 1,000 trees along the fences of the New Valley University.
The governorate's municipal authority had introduced a bike lane stretching 6.3 kilometers at a cost of LE10 million and has been working on the automation and digitization of services.
MENA