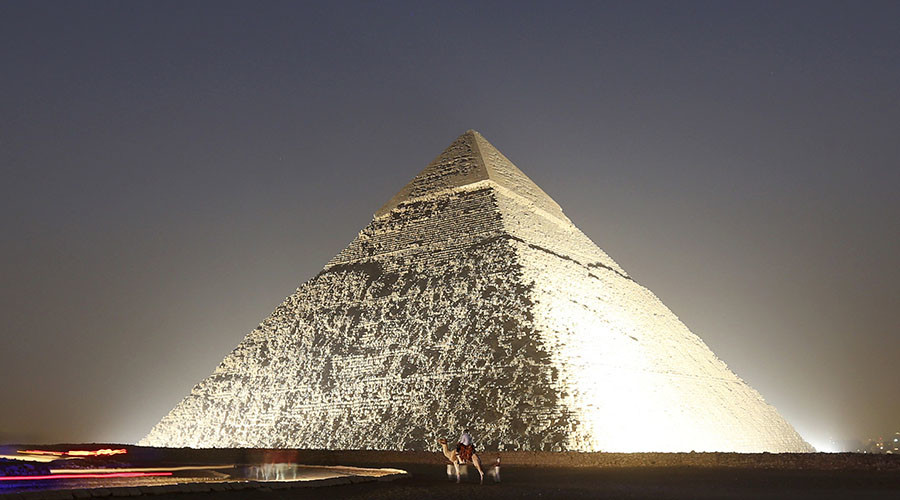 Egypt's Antiquities Minister Khaled al-Anany said Saturday that void space found inside the Great Pyramid of Khufu by the Scan Pyramids project is a new revelation that brought the world's attention to Egypt.
"What was discovered is new and larger than the known cavities, and we'll continue in our scientific steps," Anany said during the inauguration of the International Conference on the Science of Ancient Egyptian Materials and Technologies (SAEMT) in Mohamed Aly Manial palace.
The minister thanked the team, stressing that they managed to turn the world's attention to Egypt, pointing out that other technical teams requested work on the structure of the pyramid, but the Ministry and the Standing Committee are discussing this matter.
"Since taking office, I have given special attention to the research team working on the Scan Pyramids project so that we can have a deeper understanding of the structure of the pyramid," said Anany.
He added that the research team is a global scientific team working under the umbrella of the Antiquities Ministry and under the supervision of Hani Helal, former Minister of Higher Education and includes researchers from France, Japan and Canada. He also explained that the Standing Committee of the Antiquities Ministry said that the conclusions should be published in a prestigious global research magazine to make sure of the credibility of the research.
Scientists have found a hidden chamber in Egypt's Great Pyramid of Giza — the first such discovery in the structure since the 19th century and one likely to spark a new surge of interest in the pharaohs.
In an article published in the journal Nature on Thursday, an international team said that the 30-meter (yard) void within the pyramid is situated above the structure's Grand Gallery and has a similar cross-section. The purpose of the chamber is unclear, and it's not yet known whether it was built with a specific function.