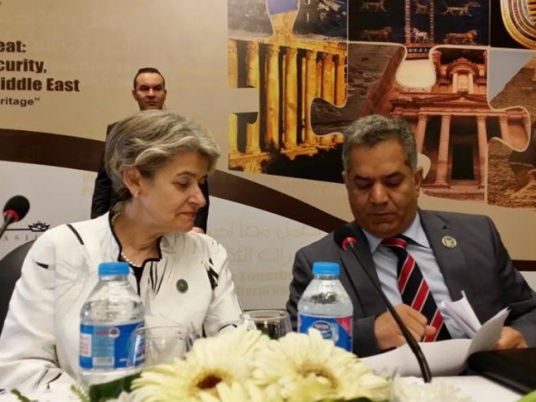 Antiquities Minister Mamdouh Damaty has announced that pharaoh King Tutankhamun's tomb in the Valley of the Kings in Luxor will be closed starting October 1 for maintenance.
The decision comes after a study was made about the site. The Permanent Committee of Egyptian Antiquities has approved the closure in order to ensure the protection of the tomb, as it is one of the most important Egyptian archaeological sites, said Damaty.
Egypt will also host British archaeologist Nicholas Reeves, a professor at the University of Arizona, who will arrive at the end of this month to discuss his claims about the possible burial of Egyptian Queen Nefertiti in King Tutankhamun's tomb, he added.
Mahmoud Afifi, head of the Egyptian Antiquities Sector, said the maintenance will include the removal and re-installation of the cemetery's floors. King Tutankhamun's mummy will also be relocated to the other side of the tomb in order to preserve it during work.
The Antiquities Ministry has many plans during the coming period, including the development of a security system and the finalizing of several projects that are currently still underway, said Mostafa Amin, Secretary General of the Supreme Council of Antiquities.
Edited translation from Al-Masry Al-Youm