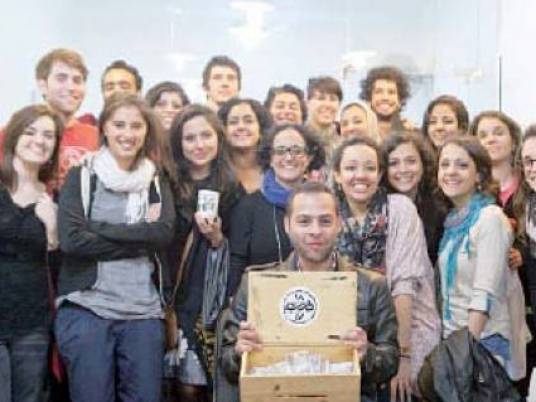 In early 1997, when he was 25 years old, Wael Fathy decided to practice the art of knife throwing after his father encouraged him.
"What attracted me most to this game was that I did what I wanted and nobody guided me," Fathy says.
He now performs at the National Circus in Agouza, in addition to his participation in many shows throughout the governorates and a number of Arab countries, such as Kuwait, Jordan and Lebanon.
Knife-throwing can either be performed on animate or inanimate objects. The danger of the game is when it is played on an animate object, which requires a high level of attentiveness and understanding, says Fathy.
At first, he trained for a long time with a mannequin before he began throwing knives at live models because mistakes at that point can have dire consequences.
Training is not just limited to the player, the target should also learn how to handle the situation. Any untrained person will be afraid, but a trained person knows where to stand and how to move, Fathy mentions.
The game is not limited to men, either. Women also perform in knife-throwing, says Fathy. The most important thing is to be well-trained and self-possessed and to focus while throwing, he adds.
There is a lot of demand for knife-throwing, both in Egypt and in other Arab countries, but the problem facing the players is that there is no interest from the state in circuses, Fathy says. The state is more interested in theater and cinema, so performers need to support themselves without the government's suppoer.
Edited translation from Al-Masry Al-Youm