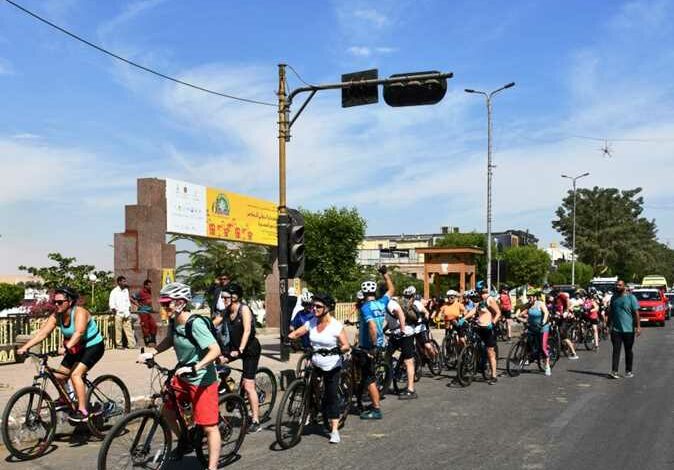 The largest tourist trip by bicycle launched from Aswan, featuring the participation of dozens of British tourists.
The event comes as part of a series of recreational trips organized by the Tourism and Antiquities Ministry represented by the Egyptian Tourism Authority and Aswan Governorate, in addition to the organizing company from November 4-5.
The local leaders from Aswan Governorate attended the beginning of the trip and the visit of tourists to archaeological and tourist attractions in the presence of security.
Aswan Governor Ashraf Attia welcomed the event, which was prepared in advance since August, and provided all possible facilities for the success of this tourist event, with the participation of all executive and security authorities.
He said that the tourist trip by bicycle began with a visit to the High Dam and the temples of Philae on the first day, and also started in front of the Sheraton Park on the Nile Corniche on the second day, heading to the temples of Kom Ombo, and Edfu, and from there to Luxor.
Attia added that this trip comes among many events that organized in the governorate to highlight the tourism components of Aswan unique to the governorate.