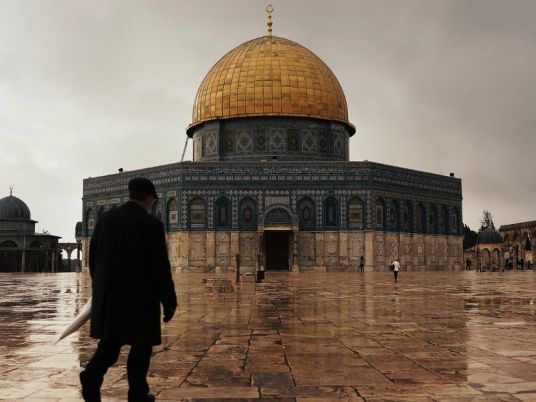 Go see them now, before it's too late: threatened by neglect, the elements, changing architectural trends or ruthless developers, these outstanding buildings are all fighting a hard battle for survival.
Old City of Jerusalem
The Old City of Jerusalem (pictured above) has held a spot since 1982. A holy city for three different religions, it attracts millions of tourists with over 200 monuments, including the majestic Dome of the Rock. But political tension has hardened relations between Israel and UNESCO, preventing any preservation plans from moving forward.
Petra
Also called "Rose City" due to the color of its stone, the ancient city of Petra is Jordan's main tourist attraction, and that's the problem: touching and rubbing hands, as well as wind and rain erosion, are eating away at the surface of the Al Khazneh temple, which has receded by 1.5 inches in the last century. Camels and donkeys are also contributing to the erosion of the walkpaths and the excess humidity may threaten the structural stability of the dry sandstone.
Teufelsberg NSA Station, Berlin
During the Cold War, this was a
listening station
run by the US National Security Agency to eavesdrop on the Eastern Bloc. Today, abandoned and severely damaged, it serves as a decadent vantage point over the city and as a striking testament to Berlin's past, as it sits on a hill built out of war rubble ("
Devil's Mountain
"). But year to year, the degradation of the vandalized structures is becoming evident.
Royal Palace at Caserta, Italy
The world's largest palace by volume — over 2 million cubic meters — this 18th century
UNESCO Heritage site
was commissioned by Bourbon King Charles III to rival France's Versailles. It has appeared in Star Wars and Mission Impossible films. But the structure has faced chronic neglect: a roof section
collapsed in 2014
.
Victorian gas holders, UK
They've been out of use since the 1960s, but they are undeniably a picturesque element of British culture. The National Grid, the entity that controls the power network in the U.K., owns about 500 gas holders and has started
dismantling them
to sell the land to housebuilders. A
petition has been launched
to save those in London's Bethnal Green (above), which date back to 1866.
Melnikov House, Moscow
Designed by famed Russian avant-garde architect Konstantin Melnikov, this
iconic cylindrical building
, finished in 1929, was long his private residence and stands in stark contrast with traditional Soviet architecture. Now inhabited by the designer's granddaughter, it's at risk of collapse due to excavation works for a nearby underground parking lot, which have already caused several cracks in the structure.
Yemrehanna Kristos, Ethiopia
This
Aksumite style
church is located in a cave perched on a mountain ridge at the altitude of 2,700 meters, 42 kilometers from the nearest city. This has helped its preservation, but the construction of a new road leading to the site and a modern wall across the entrance — plus recent evidence of structural failure — have earned it a spot on the
2014 Watch List
of the World Monuments Fund.
Nakagin Tower, Tokyo
A fine example of
Metabolism
, an architectural movement that takes inspiration from biological growth, the Nakagin Tower consists of 140 independent capsules that function as living cells and can be individually removed. Completed in 1972 and now mostly uninhabited, it's been under threat of demolition for nearly a decade due to its prized real estate, and is now in desperate need of renovation.
Union Terminal, Cincinnati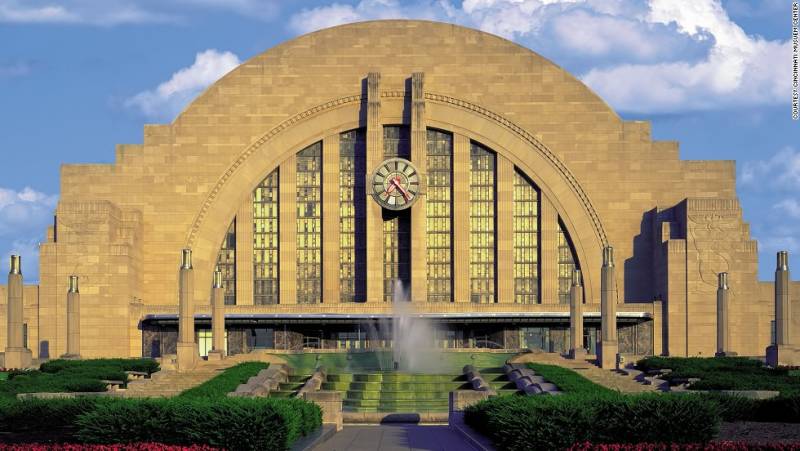 Built in 1933, at the height of the
Art Deco
movement, this was a central hub for Cincinnati's railways until 1972. Then it became a shopping mall, before being converted to a museum in 1990. But it is in
dire needs
of a structural makeover, and it was included in the National Trust's 2014 list of
America's most endangered historic places
. A campaign is
ongoing
to gather funds for proposed renovations.
Djingareyber Mosque, Timbuktu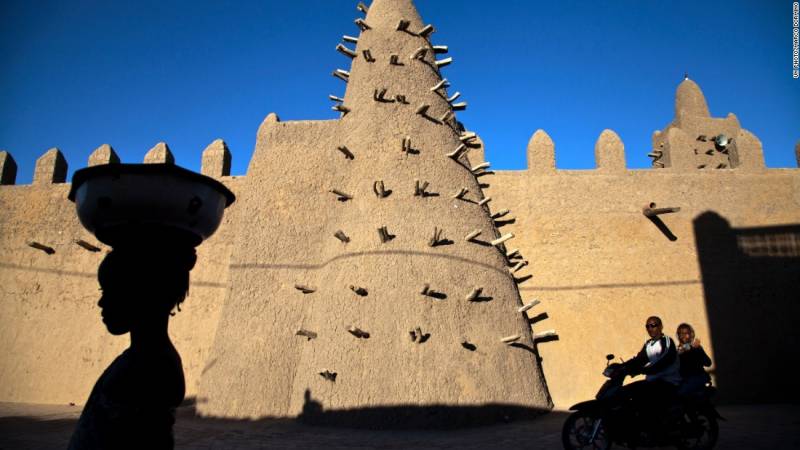 The oldest of the three great mosques of Timbuktu, the Djingareyber was attacked by Al-Qaeda-linked group
Ansar Dine in 2012
, shortly after its reappearance on UNESCO's list of
endangered sites
. Two tombs were destroyed, along with several other shrines in the area. This is not the only threat to the historical landmark, which is also facing problems derived from urbanization, climate change and desertification.
Old buildings of Beirut
As if decades of civil war and bombardments weren't enough, the remaining old buildings of Beirut are now under threat by property developers who are looking to create new luxury blocks on real estate currently occupied by traditional structures. Many have been hastily deemed unfit for living, pushing residents away: less than 350 heritage buildings now remain.
Preston Bus Station, Lancashire
Opened in 1969, the massive Bus Station in the Northern England city of Preston is an iconic example of
Brutalism
, a movement named after the materials, not the aesthetics — it originates from the French
béton brut
, or "raw concrete". Avoiding demolition in 2013, the building is now the subject of an international competition to turn it into a
youth center
.
Liverpool Maritime Mercantile City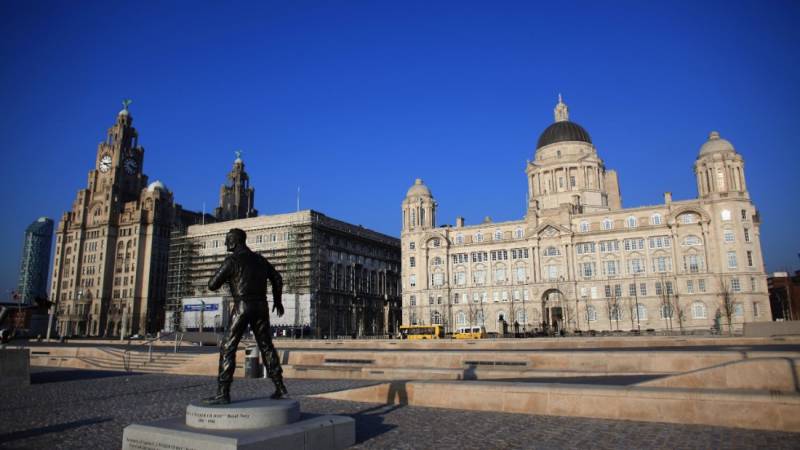 A UNESCO
World Heritage Site
since 2004, the Liverpool Maritime Mercantile City played a crucial role in the development of the British Empire and includes several listed buildings over a stretch of about 4 km. The proposed construction of an $8.7 billion development – complete with a 50-storey skyscraper – has granted the inclusion of the site in the
Heritage in Danger List
, as one of only two in Europe.
Berlin's gas lamps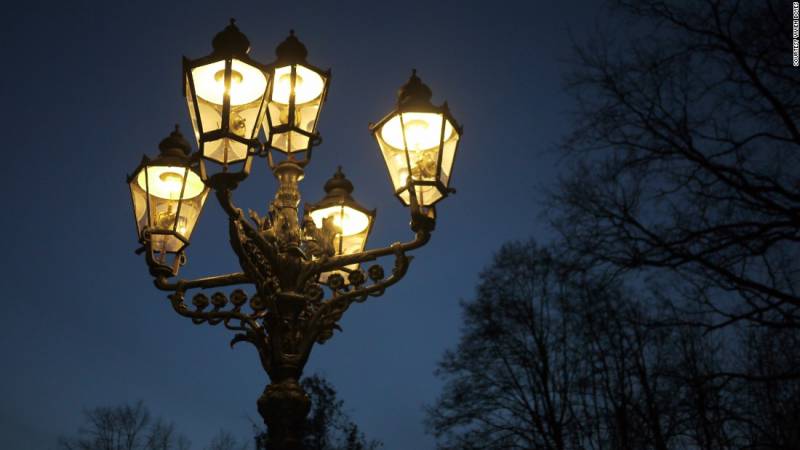 No other city in the world has as many gas lamps as Berlin: there are over 40,000, but there used to be twice as many. They're going fast, replaced by greener and more efficient electric fixtures: according to the
World Monuments Fund
, they're disappearing at the rate of 1,000 a year. Heritage enthusiasts maintain that the lamps are symbolic of the city's urban landscape and must therefore be preserved.
Pompeii, Italy
This world-famous Roman site is slowly crumbling to pieces: rainstorms have become harbingers of destruction as water has never been drained properly and the soil is now highly unstable. With three distinct walls and an entire building coming down in just the last five years, Italy's UNESCO commissioner has
recently declared
that "Pompeii is destined to collapse entirely".
Potosí, Bolivia
This colonial city, one of the highest in the world (4,090 meters), has recently been included on UNESCO's
list of World Heritage in danger
due to five centuries of mining activity in the mountain that dominates the city, Cerro Rico. Rich in silver ore, the mountain has been left porous and unstable and is now at risk of collapse, with portions of the summit already starting to crumble.
Hasankeyf, Turkey
This ancient town along the Tigris river has a history that stretches back thousand of years, but that might come to and end in 2015 with the
completion of a dam
that will likely flood it, affecting about 50,000 people. Controversy around the project and loss of international funding have not deterred Turkey from continuing construction, with the promise that artifacts will be relocated and townsfolk compensated.
House of Wonders, Zanzibar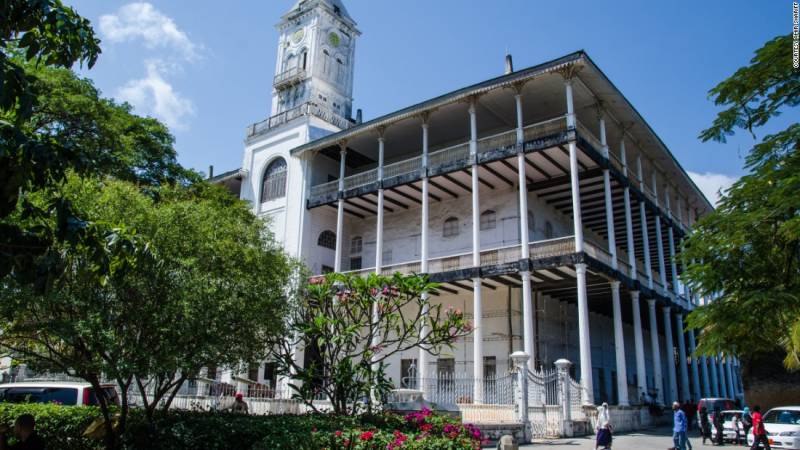 In 1883, when it was built, this was one of the most modern buildings in East Africa: the first to have electricity and an elevator. Situated in Stone Town, a UNESCO
World Heritage Site
since 2000, it is today a museum of Swahili culture, but
work needs to be done
to preserve its structural integrity, after a corner of the structure collapsed in 2012.
Battersea Power Station, London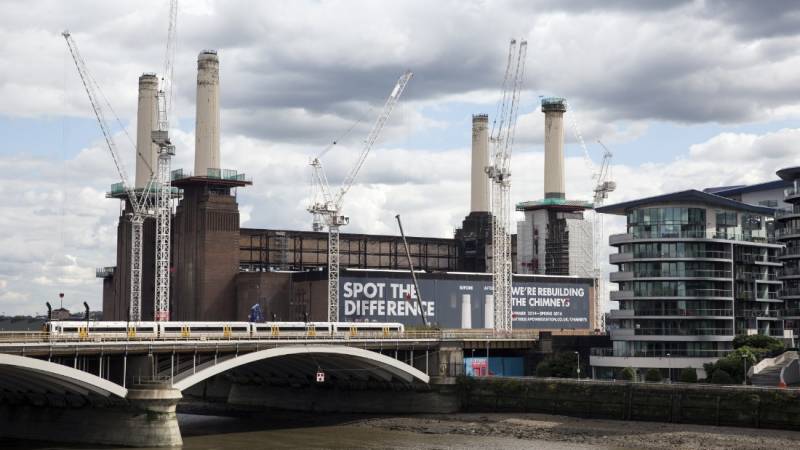 The area surrounding one of London's most iconic buildings is now a construction site for 1,300 apartments, a hotel and 350,000 square-feet of retail and restaurant space. The chimneys of the power station are currently being demolished and replaced. Even though the developers must respect the building's status as being of special architectural or historic interest,
Grade II*
, new high-rise blocks will soon obscure some of the most dramatic views of the station.
Machiya houses, Kyoto
The oldest among these traditional townhouses date back to the 17th century, but they are disappearing rapidly to make space for modern buildings: their maintenance is difficult and construction of new ones has been prohibited since the end of World War II. After the World Monuments Fund put them on its
watch list
, a private company has started refurbishing some of them as
tourist accomodations
.
Picasso murals, Oslo
Picasso's first attempts at concrete murals adorn the walls of two government buildings in Oslo, Norway, called H-Block and Y-Block. Both were heavily damaged during the
Anders Breivik bombings
, in 2011, and given the high cost of repairs — estimated to be $70 million — a proposal has been made to demolish them and relocate the murals. But the
public opinion is divided
, as the artwork was designed specifically for these buildings.
Robin Hood Gardens, London
This "streets in the sky" housing estate in East London is yet another example of Britain's
Brutalist architecture
in Britain. Demolition has already started at the site, with a
last-ditch bid
ongoing to stop it. Previous attempts to get the structure listed as a historical landmark have failed, notwithstanding the support from several famed architects, including
Zaha Hadid
.
Island of Mozambique
A unique blend of Portuguese influence and local architecture has granted the inclusion of this fortified city on
UNESCO's World Heritage list
in 1991. After destruction caused by a typhoon in 1994, it was also included in the World Monuments Fund's
watch list
, a warning confirmed last year due to new threats from an anticipated growth in tourism and the necessity for a sensible conservation plan.
Portland Public Services Building, Portland US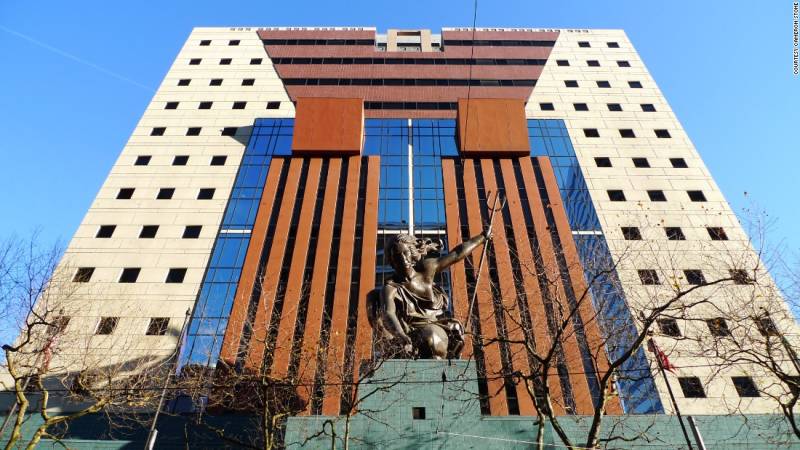 This 15-storey municipal office block was completed in 1982, but due to structural problems it already needs renovations to the tune of $175 million. An early example of
post-Modernism
in a major city, it attracts diverging opinions, with many supporting its proposed demolition to make space for something new entirely. Yet, in 2011,
it was included
, in the US National Register of Historic Places.
Little Green Street, Kentish Town, London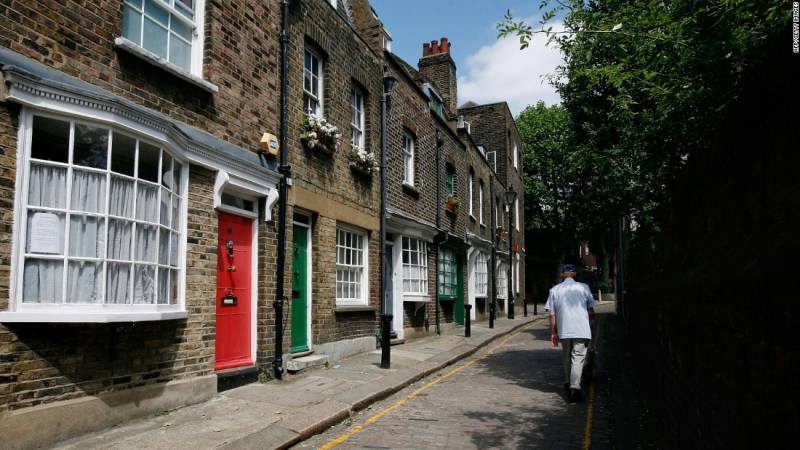 Immortalized by the Kinks in their 1966 video for the song "
Dead End Street
", this is one of London's few intact Georgian streets: it hasn't changed much since 1780. The dozen houses in the cobblestone thoroughfare are protected historical buildings, but the land behind them is
sought after by developers
to build a new gated complex, which would turn the delicate, 2.5 meter-wide street into a truck route.