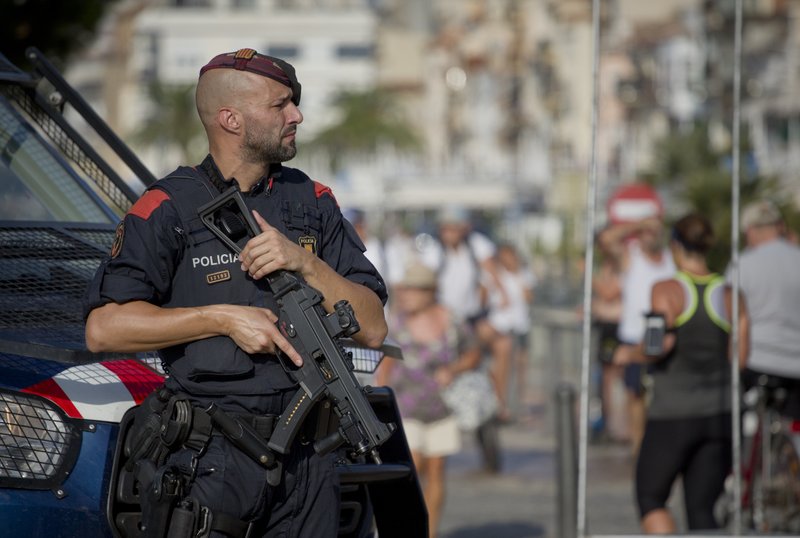 A police official says that authorities haven't idenitifed the driver of the van that killed at least 13 people in Barcelona.
Catalan regional police official Josep Lluis Trapero says that the attacks suspects in custody are three Moroccans and a Spaniard. He says that none of them had a record of terror activity although one was known to police for petty crimes. Hours after the Barcelona attack, a car struck pedestrians in the seaside town of Cambrils, killing a woman and injuring others.
Police fatally shot five of the Cambrils attackers. Trapero says that the Cambrils and Barcelona attacks are linked as is an abandoned van and a house south of Barcelona destroyed in an explosion in which a man was killed on Wednesday night.