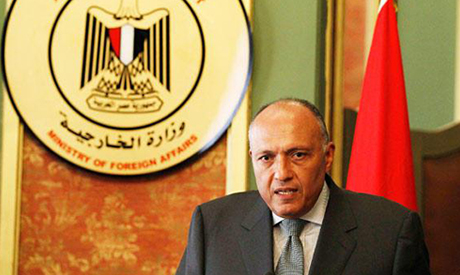 Egypt's Foreign Minister Sameh Shoukry affirmed on Friday in the wake of a meeting held in Sudan to reach a compromise between Egypt, Sudan, and Ethiopia on the Grand Ethiopian Renaissance Dam (GERD), that consultations had not produced significant results that could be announced.
All outstanding issues were discussed, Shoukry said in a press statement after the 16-hour meeting, including ways to implement the instructions issued by the leaders of the three countries regarding a path out of the stalemate in negotiations regarding technical impacts
He stressed that the discussions were transparent and frank, but unfruitful.
"We will continue in accordance with the instructions of the three countries' leaders to end this matter within 30 days, to find a way to break the deadlock during this period," Shoukry said.
In 2011, Ethiopia began constructing GERD over the Blue Nile, one of the major sources of the water that forms the River Nile downstream.
Ethiopians see GERD as a defining national project and a means of overcoming poverty. Egypt, however, fears the dam will affect its water-share of 55 billion sq meters, which it has had access to since the historic 1959 agreement with Sudan.
Ethiopia, meanwhile, has reassured Cairo that its water shares will not be affected.