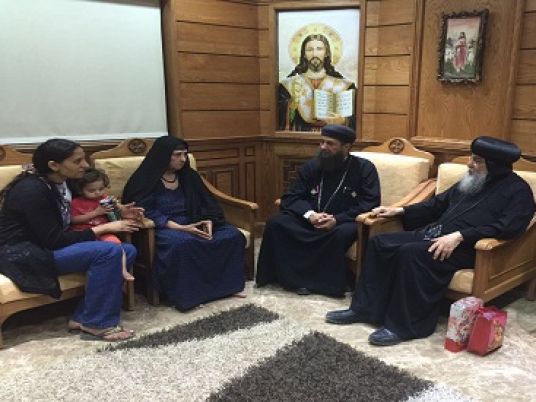 Ehab Ramzy, lawyer of the Christian woman who was stripped of her clothes by a Muslim mob in Minya, said he would resort to the last legal step he could take regarding the incident, which is filing a grievance with the top prosecutor to reinitiate investigations.
Egyptian prosecutors threw out the case on Saturday, January 14, citing lack of sufficient evidence as their reason for the decision, according to Ramzy.
"How was the incident not referred to court, despite the woman and her husband's testimonies and the testimonies of witnesses? This, in addition to the [evidence from] criminal investigations that proved the incident?" Ramzy said in a statement on Monday.
The flare-up in May 2016, was sparked by rumors that a Christian man had been having an affair with a married Muslim woman in Karam Abu Omair village, near Minya. A group of around 300 Muslims gathered to vent their anger, setting fire to several buildings owned by Copts.
The mother of the Coptic man at the center of the allegations, Souad Thabet, said she had been stripped naked by a group of Muslim residents and forced to parade in the street. In response, a group of Copts set fire to houses and a storage room belonging to Muslim residents.
An investigation revealed that a total of seven homes — three Muslim and four Christian — were set ablaze. Two Coptic Christians were injured in the violence.
Another court case against the alleged perpetrators of the violence remains ongoing.
According to the Associated Press (AP), Thabet told a US-based Christian satellite TV station that she and her family are unable to return home to this day, because of threats by Muslim extremists in the village.
The woman's lawyer Ramzy said local authorities have been pressing the family to reconcile with Muslim extremists in the village, AP also reported.